Music With A Message
Music With A Message:

The 40 Most Influential Songs of the 1960's – early 70's
Hippies use music to express themselves emotionally, spiritually,
and politically. Music can make a statement, give voice to a movement,
even unite us. As hippies explore their inner world, music guides
them along in their quest for meaning. Without drugs it can get you
high. With drugs…, well, let's just say, music can be a religious
experience.
To explain the impact of music as a social phenomenon,
we need to go back before the hippies to the Civil Rights Movement.
The protesters would sing a song called We Shall Overcome. The
Rev. Wyatt Tee Walker, an associate of Dr. Martin Luther King, Jr., said,
One cannot describe the vitality and emotion this hymn evokes across the
Southland. I have heard it sung in great mass meetings with a thousand
voices singing as one. I've heard a half dozen sing it softly behind the
bars of the Hinds County Prison in Mississippi. I have heard old women
singing it on the way to work in Albany, Ga. I've heard the students singing
it as they were being dragged away to jail. It generates power that is
indescribable. It manifests a rich legacy of musical literature that serves
to keep body and soul together for that better day which is not far off.
So the early sixties saw music becoming more than just
entertainment. It was now music with a message. And the messages our poets
sang helped us identify with important issues and events greater than ourselves.
They spurred us to action. These songs had an impact on the consciousness
of not just hippies but all society. Some of these songs also broke
new ground musically. One way or another they hit us deeply, made
us think, made us dream, made us feel as one people.
In the songs below you can find the source inspiration
for much of the music that has been made since. This includes Heavy
Metal, Punk, Disco, Rap, Hip Hop, and Techno. Unfortunately, there's
not room on this list for many great artists whose whole body of work had
an impact, but never had that one song…. Some of the artists in this
list, many of the greatest, devoted the last years of their lives to sharing
their music with the world. They touched millions of us, each in
a unique way.
This list is in chronological order (as much as we can
determine). Just click on the album title (not necessarily the original),
to get more information about it or to purchase it.
Click on images or links
to learn more, or to purchase the music.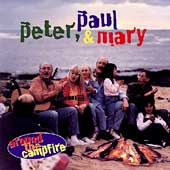 Where Have All The Flowers Gone? – Pete Seeger/Peter, Paul & Mary (1962)
Around the Campfire Pete deserves credit along with Woody Guthrie and
others for keeping traditional folk music alive in the U.S., They wrote
and sang songs about ordinary folk and life in this country. Songs
that we baby boomers sang in school like This Land is Your Land and If
I Had a Hammer. These songs put subtle yet influential messages
in our virgin brains, whose seeds would fruit in our teenage years.

Puff the Magic Dragon – Peter, Paul and Mary (1963)
Around the Campfire A drug song or a fairy tale? Depends on who's
listening. After all Jackie Paper needs his friend Puff to have fun,
and don't forget the sealing wax Jackie! This is still a popular
children's song.


Blowin' in the Wind
– Bob Dylan (1963)
Bob Dylan's Greatest Hits
This early protest song opened people's minds
to music with a message. Powerful, direct lyrics + simple folk music +
Dylan = A new musical paradigm. This too, became an anthem for the
Civil Rights movement.
The Times They Are A-Changin' – (1964) Bob Dylan
Bob Dylan's Greatest Hits Again, Dylan's forceful uncompromising lyrics
tell it like it is! This song was prophetic.
She Loves You – The Beatles (1964)
1962-1966 (Red Album) Their first hit single in the U.S., this record is
so full of joy, you couldn't help but be happy listening to it. The Beatles'
infectious harmonies, their haircuts, their appeal to teenage girls made
their first trip to the U.S. to be on Ed Sullivan one of the high points
of Rock and Roll. Beatlemania was here to stay.
Satisfaction – The Rolling Stones (1965)
Hot Rocks 1964-1971 This song of social angst hit our collective button,
and gave the Stones one of their greatest hits.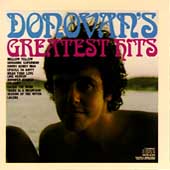 Mellow Yellow – Donovan (1966)
Donovan's Greatest Hits This song had thousands of people doing some
very weird things with bananas. Some people are still trying to figure
it out. I think it was plot by Chiquita to improve sales.
Turn! Turn! Turn! – (Pete Seeger/The Byrds) (1966)
The Byrds Greatest Hits Very old lyrics (biblical), with a very timely message.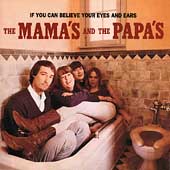 California Dreamin' – The Mamas & The Papas (1966)
If You Can Believe Your Eyes and Ears We'll probably never know how
many people went to California after hearing this song. I know I did!
Yesterday – The Beatles (1966)
1962-1966 (Red Album) The best song Paul McCartney ever wrote (according
to John). A melancholy ballad lamenting a lost love, it affected just about everybody.
1967 – Rock 'n Roll's
greatest year!
1967 brought to our attention
such phenomenal artists as Jimi Hendrix, Janis Joplin, The Jefferson Airplane,
The Grateful Dead, The Doors and The Moody Blues. The psychedelic
San Francisco sound and the spread of LSD opened minds everywhere to new
possibilities. Concept albums like Sgt. Pepper had us leaving our
turntables on 33 instead of 45. Concerts like Monterey Pop were becoming
huge happenings where the audience was part of the show. Then there
was the Summer of Love…. To be alive and part of this scene was
something very special. It forever changed the face of music, society and
our lives.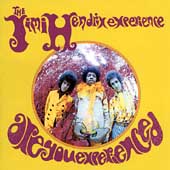 Purple Haze – Jimi Hendrix (1967)
Are You Experienced? You ran right out and bought the record, Are
You Experienced?. Then you rushed home, put it on the turntable, and this
was the first song you heard. What went through your mind?
All of a sudden music was REALLY GROOVY, man!
San Francisco – Scott McKenzie (1967)
San Francisco the Very Best of Scott McKenzie This wonderful
song captured the spirit of the Summer of Love and made our spirits long
to be in Haight-Ashbury. Be sure to wear a flower in your hair.
It was McKenzie's only hit because he didn't want to be famous.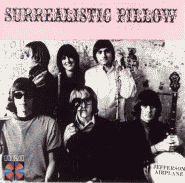 Somebody to Love – The Jefferson Airplane (1967)
Surrealistic Pillow The first hit off their Surrealistic Pillow album.
When Grace Slick belted this song out, we all knew just what she meant.
White Rabbit – The Jefferson Airplane (1967)
Surrealistic Pillow This song, with references to Lewis Carroll's Alice in Wonderland
and certain drugs, got us high just listening to it. Feed Your Head!
I Am the Walrus – The Beatles (1967)
1967-1970 (Blue Album) Beatle fans debated the meaning of the lyrics in this
John Lennon tune. The Beatles were in their most experimental phase
in the studio and many of the special sound effects that were to become
a Beatle trademark can be heard here. And just what DID the chorus
sing at the end of the record?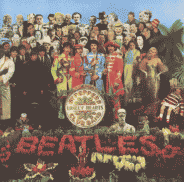 Witha Little Help from my Friends – The Beatles (1967)
Sgt. Pepper's Lonely Hearts Club Band Not a drug song!
Yeah, and Yoko's the best thing to ever happen to the Beatles. Not!
Ringo's singing was fortunately overshadowed by the lyrics and placement
on Sgt. Pepper's Lonely Hearts Club Band. The best version ever done was
by Joe Cocker at Woodstock!
Lucy in the Sky with Diamonds – The Beatles (1967)
Sgt. Pepper's Lonely Hearts Club Band Gee, they couldn't even
fool ol' pussy footin' Spiro Agnew into believing it was just about a girl
(with Kaleidoscope eyes!). Now we knew just what inspired the Beatles
latest creative spurt.
Nights in White Satin – The Moody Blues (1967)
Days of Future Past or Time Traveler
The Moodies succeeded big time by blending their form
of introspective rock with classical music, thanks to the London Symphony
Orchestra. Days of Future Past was one of the first concept albums
with smooth segues between tunes (like Sgt. Pepper). Justin Hayward's
haunting vocals highlight this song.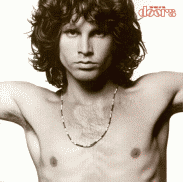 Light My Fire – The Doors (1967)
The Best of the Doors One of the top hits of all time.
Who didn't get turned on by Morrison's sexy lyrics? The arrangement of
Light My Fire, especially Ray Manzarek's keyboards make this a psychedelic classic.


For What it's Worth – Buffalo Springfield (1967)
Retrospective: The Best of Buffalo Springfield. A cautionary tale for those who
go up against the system. Buffalo Springfield with Neil Young, Stephen
Stills and Richie Furay helped popularize folk rock.
Born to Be Wild – Steppenwolf (1968)
20th Century Masters: The Best Of Steppenwolf As the lead song
on the soundtrack to Easy Rider this was sure to be a hit. It captures
the spirit of the open road, freedom, bikers. This song also was
responsible for the term Heavy Metal as in heavy metal thunder…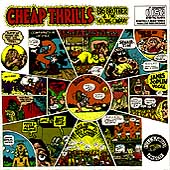 Piece of My Heart – Janis Joplin (1968)
Cheap Thrills with Brother & The Holding Company or Janis
Joplin's Greatest Hits Janis rips through this one like a tortured
feline. She could put more feeling into one song, than many people
put into their whole lives. We feel your pain, Janis!
Dance to the Music – Sly and the Family Stone (1968)
Greatest Hits This funky tune was the precursor to Disco music.
Sly embodied the upbeat, funkadelic sound that was widely copied by many.
Eve of Destruction – P.F. Sloan/Barry McGuire (1968)
Anthology A somewhat depressing but powerful political
statement. This came out at the height of the Vietnam War, during all the
protests. It added fuel to the fire.
Hair – Hair: The American Tribal Love Rock Musical (1968)
The song Hair from the broadway musical of the same name was a hippie anthem of sorts
until the Cowsills recorded a teeny bopper cover version. The play
was a great success in spite of or because of the live nudity. Another
hit song Aquarius/Let the Sunshine In was covered by The Fifth Dimension.
Suite Judy Blue Eyes – (1969) Crosby, Stills & Nash
Crosby, Stills & Nash also 4 Way Street This was the first song CS&N played at Woodstock.
It went over well. Their tight harmonies and excellent song writing scored right from the start.


Fortunate Son – Creedence Clearwater Revival (1969)
Chronicle: The 20 Greatest Hits CCR has had so many hits, but this one hit
a nerve, and was used appropriately in Forest Gump's soundtrack.
An anti-war/anti-draft song it reflected the sentiment at the time.
Truckin' – The Grateful Dead (1970)
American Beauty One of the legendary Dead's few commercial hits. Once
you got this song in your head, you couldn't get it out, and before you
knew it you were a dead head. The Dead became the epitome of the
trippy hippy band. And what a long strange trip they took….
Let It Be – The Beatles (1970)
Let It Be Another McCartney hit, supposedly a tribute to his
mother, Mary, not a drug song, yeah, right.


Woodstock – Joni Mitchell/CS&N (1970)
Deja Vu – CS&N's version was the big hit. And it hit the mark describing
not only the event, but the experience of a whole generation.
Black Magic Woman – Santana (1970)
The Best of Santana Santana pioneered latin/rock/jazz fusion, and this
song was their greatest hit. We couldn't stop dancing while Carlos
Santana's scorching riffs burned into our brains. There have been many
imitators, but no band ever did it better.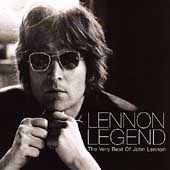 Imagine
– John Lennon (1971) Imagine or Lennon Legend – The Very Best of John Lennon.
This song sums up John's philosophy. Just imagine if John's dreams came true…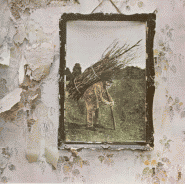 Stairway to Heaven – Led Zeppelin (1971)
Led Zeppelin IV One of the biggest hits ever! This song by the
heavy metal band took everyone by surprise by being so mellow, then building
to one of the great climaxes in music. Plant and Page at their best!
Ohio – Crosby, Stills, & Nash (1971)
4 Way Street They're cutting us down! refers to the 1970 Kent State Massacre,
wherein four students were murdered by the National Guard.
Chicago – Crosby, Stills & Nash (1971)
4 Way Street A call to protest at the 1968 Democratic
Convention would've had a different tone after the event, more like Ohio!
American Pie – Don McLean (1971)
Don McLean's Greatest Hits The story of Rock 'n Roll as told by Don
McLean was somewhat biased but well told. Everyone had fun figuring
out who the characters were in this song.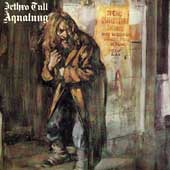 Aqualung – Jethro Tull (1971)
Aqualung Jethro Tull's powerful portrait of a social reject hit you in the gut!
It was an early cross of heavy metal and grunge. The whole record
was a great social statement and Ian Anderson's intense flute gave the
album an unusual sound for rock.
Won't Get Fooled Again – The Who
(1971) Who's Next A great synth riff, Keith Moon's driving beat, Pete Townsend's
politically inspired lyrics, and a thunderous finale make this a true rock
anthem.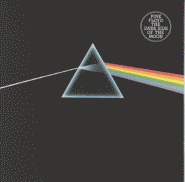 Time – Pink Floyd (1973)
Dark Side of the Moon Alan Parsons helped produce this album with
all it's sound effects. This record stayed on the charts for an amazing
14 years! Time is one of the more compelling pieces, lamenting it's
passage and aging. The opening sequence of clocks chiming is classic.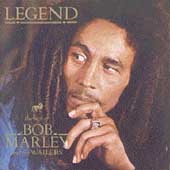 I
I Shot the Sheriff – Bob Marley and the Wailers (1973) Burnin' or Legend
This hit song opened up the world for Reggae music, and Bob Marley.
Typically, the subject is injustice.
Posted by: skip
Views: 122912
Topic:2
3 Responses to Music With A Message