Hippies From A to Z
Read Skip Stone's book about the Hippie Lifestyle, Famous Hippies, Hip Events and much more!
Hippies from A to Z
by Skip Stone
Famous Hippies, Friends and Enemies.
The following list of people includes those who influenced or were part
of the hippy movement as well as those who sought to repress it. Some of
these outstanding individuals have devoted much of their lives to causes
that benefit everyone. Many have suffered as a result of their beliefs
and actions. We list some musicians here, but for more music go to the
Hippy Music with a Message chapter!
Agnew, Spiro: Vice President during Nixon's reign, he antagonized
almost everyone, but especially liberals with his pompous verbal ranting.
He claimed the antiwar movement was the work of an effete corps of impudent
snobs. He survived a bribery scandal but was convicted of income tax evasion.
He was forced to resign much to everyone's delight. Recently declassified
FBI files show Agnew did receive hundreds of thousands of dollars in kickbacks
as Governor and Vice President.
Baez, Joan: Singer, songwriter, antiwar activist, called the
Queen of Folk. Joan was arrested for her participation in antiwar rallies,
and her ex-husband David Harris spent several years in jail for draft resistance.
Bhagwan Shree Rajneesh: Also know as OSHO. Controversial Indian
guru who had a large American following. In his ashrams (communes) in Poona,
India and Oregon he taught liberation through the release of personal inhibitions.
His methods included gestalt therapy and sexual freedom. Cult members showered
wealth upon Rajneesh and he had dozens of Rolls Royces.
Brand, Stewart: A hard working, future looking hippie who blends
philosophy with activism. Brand produced the Whole Earth Catalog, The Trips
Festival, founded The WELL, the Point Foundation, Global Business Network,
the Long Now Foundation, the Co-Evolution Quarterly. He's on the board
of directors of the Electronic Frontier Foundation.
Browne, Jackson: Songwriter, singer, record producer, activist.
Browne is a prolific songwriter and has written tunes for The Eagles, The
Nitty Gritty Dirt Band as well as several very successful solo albums like
The Pretender, Running on Empty, and Lives in the Balance. He also was
involved in organizing rock concert fundraisers for the anti-nuclear movement.
Bruce, Lenny: As a standup comedian in the '50s, Lenny felt
nothing was sacred. So he joked about racism, drugs, homophobia,
nuclear testing, and abortion. What made him famous was his unmitigated
use of profanity. He was arrested many times, for obscenity and narcotics.
He paved the way for others to exercise free speech, and inspired just
about every comic since.
Burroughs, William S.: Beat author wrote autobiographical books
like Junky and Queer about his life as a drug addict, murderer and
homosexual. His controversial, cut-up style Naked Lunch is his most famous
work. Burroughs' thing was personal freedom. To him this meant breaking
all the rules, which he did whenever he could. Burroughs' talent is undeniable.
Despite (or because of?) being a junkie, he was able to convey what it's
like to be living on the dark edge of reality. His intake of all sorts
of drugs obviously inspired some people to experiment. Many beats and hippies
can relate to Burroughs' life situation as a social outcast from mainstream
American society (remember much of this happened in the 50's). Burroughs
wrote about those things that no other writer of his time (except Allen
Ginsberg) would consider suitable subjects. Indeed the publishing and subsequent
banning of Naked Lunch turned into a landmark case for free speech in America.
Burroughs influenced many around him including other authors and musicians.
Captain Beefheart: Singer, songwriter, sculptor and painter.
Beefheart (Don Van Vliet), has had an unusual musical career making very
strange music. His extraordinary vocal range includes a deep raspy voice
as shown on Frank Zappa's Hot Rats.
Carlin, George: Comedian. George Carlin turned us on with his
Let's Get Small routine. He pushed the envelope with his Seven Dirty
Words and ended up in court on obscenity charges. He's still doing his
shtick, and stirring up controversy.
Cassady, Neal: The inspiration for Dean Moriarty in Jack Kerouac's
On The Road and The Dharma Bums, Neal linked the beat generation with the
hippies by joining Ken Kesey and the Merry Pranksters on their Bus trip
across the U.S. (as the driver!) in 1964. He was part of the famous Acid
Tests. Neal sought the freedom of the open road and could rap endlessly
in stream of consciousness style about everything.
Castaneda, Carlos: An Anthropologist at UCLA, Carlos wrote a
series of books about the shamanic tradition of the indigenous people of
Mexico. His apparently first hand accounts of life as a sorcerer's apprentice
ignited decades of controversy as to their reality. His portrayal of himself
as a bumbling student of Don Juan, the powerful brujo, are now literary
classics. The journeys he took on the path of the warrior through the world
of spirits inspired many to seek out what lies beyond our perceptions.
His books include: A Separate Reality, Tales of Power and The Eagle's Gift.
Chavez, Caesar: Chavez was the charismatic leader and founder
of the United Farmworkers Union. He championed the underpaid, underrepresented
migrant farm worker. Chavez organized the five-year grape boycott. Chavez
helped to inspire Chicano activism of the 1960s and 1970s, combining the
lessons of the civil rights movement and nonviolent protest with Mexican-American
traditions and values.
Cheech & Chong: Cheech Marin & Tommy Chong hit it big
with their comedy act on several recordings and movies. Their stoner humor
made us laugh hysterically, particularly when we too, were stoned. By laughing
at them, we laughed at ourselves and for awhile life seemed less serious.
Cleaver, Eldridge: Author of Soul on Ice, written during his
nine years in prison. After his release he joined the Black Panthers and
became their Minister of Information. Involvement in a gun battle forced
him into a seven-year exile.
Coyote, Peter: Actor, author, member of the San Francisco Mime
Troupe, one of the original Diggers. His new book Sleeping Where I Fall,
tells of his days in S.F.
Cronkite, Walter: Uncle Walt was considered the most believable
broadcaster in U.S. history. In 1968, he broke the code of neutrality among
major newscasters, by opposing the Vietnam War in a national television
broadcast. His integrity is still unquestioned.
Crumb, Robert: Famous cartoonist of the '60s and '70s, Crumb
introduced the world to his somewhat depraved, yet humorous visions via
Zap Comics, Mr. Natural, and Fritz the Cat. His inspired and unique style
captured the essence of the times. Always the social critic, Crumb used
his art to convey the anti-establishment sentiment that swept the country.
Dass, Ram: also known as Dr. Richard Alpert. Author of Be Here
Now and Grist for the Mill. Worked with Timothy Leary at Harvard on LSD
studies. Alpert was so changed by the ingestion of LSD, he left his post
and wandered through India, where he met his Guru and changed his name.
Finding enlightenment he returned to write several books and do the lecture
circuit.
Davis, Angela: Radical black teacher at UCLA. She was dismissed
from UCLA in 1969 due to her radical politics. She was a Black Panther
and made the FBI's most wanted list in 1970 on false charges. She became
an icon as an intelligent, outspoken radical young black woman.
Donovan: aka Donovan Leitch. With his song Mellow Yellow,
Donovan made the music scene in the '60s. His sensitive voice, spacey lyrics,
and unusual arrangements evoke a very hippie feeling. Other hits include
Sunshine Superman, Hurdy Gurdy Man and Wear Your Love Like Heaven.
Dylan, Bob: Dylan exploded on the
music scene in Greenwich Village in the early '60s. His blend of rock and
folk ballads took everyone by storm, and in turn inspired just about every
rock musician who was to follow in his footsteps. His early songs Blowin'
in the Wind and The Times They are A-Changin' took the protest song
and gave it an edge.
Fabulous Furry Freak Brothers: Gilbert Shelton's popular comic
about the adventures of three stoned out hippies.
Ferlinghetti, Lawrence: Poet, publisher and owner of the City
Lights Bookstore in North Beach, San Francisco. Part of the beat scene
in San Francisco, Ferlinghetti published Allen Ginsberg's controversial
poem Howl in 1957, which landed him in jail, but lead to a landmark decision
upholding free speech.
Fonda, Jane: Actress daughter of Henry Fonda, Jane made a name
for herself as a political activist when she married Tom Hayden, one of
the Chicago Seven. Jane was also outspoken and made a controversial trip
to Hanoi, North Vietnam during the war. Now married to CNN creator Ted
Turner.
Gandhi, Mahatma: Once a lawyer in South Africa, Gandhi came
to India and fought British oppression through the pioneering use of non-violent
protest. His methods were adopted in the '60s by the civil rights and antiwar
movements. The confrontative, yet passive techniques are now the standard
for peaceful protest.
Garcia, Jerry: Musician, songwriter, artist. Jerry was a founding
member of the Warlocks and Grateful Dead. His varied musical influences
including Blue Grass, Rock, and Jazz enabled him to establish his own genre
of music. With the Dead, the ultimate hippie band from San Francisco, he
became a cult figure and was worshipped by fans. His laid back attitude
and lifestyle was a sharp contrast to the lives of many egotistical rock
stars. For thirty years Jerry Garcia and his faithful band brought hallucinatory
music to their legions of fans.
Gaskin, Stephen: Stephen gained famed for his Monday night classes
at San Francisco State where he talked about hippy values. When he took
to the road his students followed and soon there was a caravan of wandering
gypsies, 400 people in 60 vehicles. He eventually settled down with them
and started The Farm, an ongoing Tennessee commune which pioneered organic
and alternative methods of agriculture, education and social interaction.
Ginsberg, Allen: Controversial Beat poet from the '50s who wrote
about following your instincts and free love. Howl (1956), is one of
Ginsberg's most famous poems. Along with his friends Jack Kerouac and William
S. Burroughs, he helped define and document the activities of the Beat
Generation. Ginsberg was active in the anti-war movement appearing at rallies
and also the Human Be-In. Ginsberg is credited with coining the term Flower
Power.
Graham, Bill: Rock impresario whose Fillmore Auditorium in San
Francisco, and Fillmore East in New York highlighted the best rock acts
of the sixties including the Grateful Dead, Jimi Hendrix, the Jefferson
Airplane and more.
Gregory, Dick: Comedian, author, black activist survived more
than 100 hunger strikes to protest discrimination, the Vietnam War, and
drug addiction. His autobiography Nigger sold a million copies. Lately
he is involved in promoting nutritional solutions to world hunger.
Grimshaw, Gary: Very prominent graphic artist well known for
his posters and flyers of rock bands that passed thru Michigan in the late
60's-early 70's. His body of work reads like a who's who in the 60's music/counter-culture
scene.
Guthrie, Arlo: Son of legendary folk singer Woody Guthrie, Arlo
made a name for himself with his record Alice's Restaurant. Arlo's folk
rock style combines protest and storytelling.
Harrison, George: Beatle, musician, activist. George was responsible
for bringing the eastern influence into the Beatles. He got them to meditate
with the Marharishi, use sitar in their recordings, and gave the group
a more spiritual focus. George has been active in many causes including
the Concert for Bangladesh which tried to raise funds for the flood victims.
Hayden, Tom: Political activist, one of the Chicago Seven, ex-husband
of Jane Fonda. Now he's a congressman from California.
Havens, Richie: A unique style of rhythm guitar combined with
his passionate vocals makes for an unforgettable experience. At Woodstock
he sang 'Handsome Johnny' and 'Freedom' to open the event.
Hendrix, Jimi: The greatest guitar player ever. Jimi could coax
sounds from his axe that no one had ever heard before. His guitar mastery
has impressed every great musician since. His on stage persona and charisma
is unmatched. Jimi gave legendary performances at Monterey Pop, Woodstock,
and the Fillmore. He died at the peak of his career. Jimi was a great soul
who soared so high he was able to take us along for the ride of our lives.
Hoffman, Abbie: Co-founder of the Yippies. Author of Steal
This Book. One of the Chicago Seven. Outspoken advocate of anarchy, Abbie
challenged authority every chance he could. By his outrageous actions he
tried to highlight the hypocrisies inherent in the system.
Hoffman, Albert: Sandoz company scientist who inadvertently
discovered the mind transporting properties of LSD.
Hoover, J. Edgar: Infamous Director of the FBI who kept an enemies
list in the '60s. Included just about everyone active in the counterculture,
even politicians and musicians. If your name was on that list, the FBI
was spying on your activities. Hoover ordered many illegal acts to fight
the antiwar, black power, and other movements that sought change and a
redistribution of power.
Huxley, Aldous: Author of the famous science fiction novel,
Brave New World, and the ground breaking Doors of Perception, Huxley explored
the inner realms of the mind. His thirst for the insightful psychedelic
experience led him to LSD, which he ingested as he lay on his deathbed.
Joplin, Janis: Blues singer extraordinaire. Janis could belt
out the blues like no one else. Her performances at The Monterey Pop Festival
and Woodstock were legendary. With Big Brother and the Holding Company
they blew everyone away with their psychedelic blues. Cheap Thrills, their
debut album featured a classic cover by Robert Crumb and the hits Summertime
and Ball and Chain. Janis' grief stricken life came to an end with a drug
overdose in 1970.
Kerouac, Jack: Beat author wrote On the Road and 'The Dharma
Bums', about the freedom of living each day as it comes. He inspired a
whole generation to get backpacks and take to the road. His beat friends
Allen Ginsberg and Neal Cassady appear in his works. Kerouac coined the
term Beat Generation to describe his friends and the phenomenon.
Kesey, Ken: Famous author, Merry Prankster, Ken wrote: Sometimes
a Great Notion and One Flew Over the Cuckoo's Nest. His famous Acid
Tests were the first LSD parties with music and light shows. His legendary
1964 psychedelic cross-country trip in a brightly painted bus inspired
many hippies to do the same.
King, Martin Luther: Leader of the Civil Rights movement, Dr.
King was a firm believer in non-violent protest to achieve the goals of
integration and economic, political and social equality for all people.
Krassner, Paul: Humorist, founding member of the Yippies, and
publisher of the Realist newspaper, he's been called the founder of the
underground press.
LBJ – Lyndon Baines Johnson: He became President of the United
States upon the death of John F. Kennedy. Was elected in 1964 and served
another four years. This Texas democrat was responsible for the buildup
of forces in Vietnam and was in office during the bloodiest fighting. Along
with the next president, republican Richard Nixon were considered the epitome
of the government run by the military-industrial complex that prospered
during the Vietnam war. These two presidents highlighted the generation
gap as they found it impossible to see the world from a youthful perspective.
Leary, Timothy: The psychedelic guru, acid impresario, prolific
author, unchallenged hero of the free your mind movement. Turn-on, tune-in,
and drop-out. Those words inspired a generation to experience the mind-expanding
capabilities of LSD. Leary's determination to experiment and turn on people
got him kicked out of Harvard and Nixon called him The most dangerous
man in America.
Lennon, John: Beatle, poet, artist, activist, singer, musician.
One of the great figures of the 60s. Controversial, he once said the Beatles
were more popular than Jesus (he was right at the time). He sang about
love and peace and his music inspired millions. He was murdered outside
his apartment building in 1980.
Leopold, Aldo: Naturalist, conservationist, author of The Sand
County Almanac, a classic in ecology. He helped found the Wilderness society
and wrote about preserving the 'balance of nature'.
Maharaj-ji: Also know as Neem Karoli Baba. Famous Indian guru
who established over 100 temples in India. Thanks to Ram Dass, his disciple,
many westerners made the pilgrimage to visit this holy man.
Maharishi Mahesh Yogi: Famous guru to the Beatles, Beach Boys,
and other famous personalities. First everyone went to visit him in India,
then he bought his teachings to the U.S. Emphasizing the power of meditation,
he drew a huge following among the hippie generation.
Manson, Charles: Convicted along with his followers of the 1969
murders of Sharon Tate and the La Biancas. Manson had created his own cult
out in the California desert. In his warped mind, he believed that John
Lennon's song Helter Skelter was a call to war and mayhem. He used mind
control to get his followers to do whatever he wanted. He is still serving
his life sentence.
Marley, Bob: Rastaman supreme. The charismatic Bob Marley and
his band the Wailers burst onto the music scene in the early 70's bringing
Reggae into the world. His music about love, Jah (God), freedom and equality
touched so many people and inspired many hippies to become rastas.
Max, Peter: Hippie artist famous for album covers, movies, paintings,
advertising. His colorful, flowing style graphics had a great influence
on art in the 60s.
McGovern, George: Democratic candidate for president in the
1972 elections. He lost out to Richard Nixon. McGovern was supported by
liberals and hippies. We can only wonder, what might have been…
McKenna, Terence: Ethnobotanist and author of the book Food
of the Gods, about organic psychedelics. Terence is a popular speaker and
visionary who likes to focus on discovering our place in the universe,
our reason for being here, and the future of mankind.
Mitchell, Joni: Famous Canadian singer, composer and songwriter.
Joni's excellent vocal range is evident in music that varies from folk
to blues to rock to jazz. One of the great songwriters, her constantly
evolving style has resulted in varied success on such albums as Blue,
The Hissing of Summer Lawns and Mingus. Most famous for writing the
song Woodstock which CSN made into a hit.
Morrison, Jim: Poet, anarchist and debaucher, Morrison was a
passionate, if somewhat psychotic visionary. See the psychedelic shaman
section for more about Jim.
Mountain Girl: Aka Carolyn Adams. One of the Merry Pranksters.
She lived with Ken Kesey, and had his child, then married Jerry Garcia.
Nixon, Richard M.: Republican President of the United States
from 1968 until his resignation in 1973, after the Watergate scandal led
to an impeachment vote. Nixon provoked the anger of hippies with his dirty
tricks, refusal to deal with protesters peacefully, ordering the spying
upon leaders of the antiwar, black power and other counter cultural movements,
as well as the deeds of his cronies.
Owsley: Owsley Stanley, also known as Bear, manufactured
LSD for the first acid tests in San Francisco in the 60's. Colorful Owsley acid is legendary for its purity. Bear was also the original soundman for the Grateful Dead.
Pryor, Richard: Considered the black Lenny Bruce, Pryor was
famous for his standup comedy and movies replete with four-letter words.
His humor attacked racial stereotypes. His crack cocaine addiction nearly
killed him.
Rubin, Jerry: Co-founder of the Yippies, one of the Chicago
Seven. He and Abbie Hoffman pulled outrageous stunts to poke fun and make
serious statements about our society. One such stunt was throwing dollar
bills onto the floor of the NY Stock Exchange, disrupting trading as brokers
got down on the floor to pick up the money.
Russell, Bertrand: British philosopher, anti-nuclear and antiwar
activist, logician, essayist, and social critic. In 1954 he condemned the
Bikini H-bomb tests. A year later, he and Albert Einstein, published the
Russell-Einstein Manifesto demanding the curtailment of nuclear weapons.
He was the founding president of the Campaign for Nuclear Disarmament in
1958 and designed the Nuclear Disarmament Symbol, now called the peace
symbol.
Shankar, Ravi: Famous sitar player from India. He wooed the
crowd with his mastery at the 1967 Monterey Pop festival and got a very
long standing ovation and thus became a legend. He taught George Harrison
how to play the sitar in 1966.
Simon, Carly: Singer and songwriter once married to James Taylor.
Carly had hits with You're So Vain, Anticipation and 'That's The Way
I've Always Heard It Should Be.
Smothers Brothers: Famous comedians and musicians of the 60s,
Tom and Dick Smothers had a top rated TV variety show until it became too
controversial and was canceled by CBS. Seems they spoke their minds too
often, usually protesting the Vietnam War, police brutality and racism.
Sinclair, John: A dude from Michigan who got put in prison for
ten years for selling two joints to an undercover cop. His conviction was
overturned thanks mainly in part to John Lennon and seven others who organized
a movement to set him free. Lennon even wrote about him in a song: It
ain't fair, John Sinclair…
Snyder, Gary: Beat Poet, Buddhist, professor. Snyder is perhaps
most famous for influencing Jack Kerouac and the Beats and turning them
on to Buddhism.
Spock, Dr. Benjamin: His baby book was The Bible to mothers
of the hippy generation. He was against spanking children, and his non-violent
stance carried over when those same children were sent to war. He spoke
and marched at many peace rallies and counseled draft evaders. For this
he was sentenced to two years in jail.
Steinhem, Gloria: Feminist author, founder of Ms. Magazine.
St. Marie, Buffy: Singer, songwriter, activist. Since the early
'60s, Buffy has been writing protest songs about war (Universal Soldier),
Indian Rights and the Environment. Her song Up Where We Belong, sung
by Joe Cocker, won an Academy Award.
Taylor, James: Singer, songwriter. Taylor's Sweet Baby James
album was a big hit. He was married to Carly Simon.
Tiny Tim: Famous for his one hit record, Tiptoe Through the
Tulips. With his shrill falsetto he became a cultural icon of the hippy
movement. Popular but unattractive, the mini-ukelele playing Tim eventually
found love, Miss Vicki, and got married.
Twiggy: English model who made being anorexic popular in the
'60s. Twiggy modeled the latest colorful, psychedelic fashions on her extremely
thin boy like frame. Her slender build, big sad eyes and short haircut
set her apart from other models of the day. Today she is an actress and
has filled out a bit.
Warhol, Andy: Pop artist supreme, Andy was a scene himself.
He took the icons of popular culture and turned it into art. Some of his
most famous works feature Campbell's Soup Cans and Marilyn Monroe. Andy
filmed several low budget films of questionable quality including: Trash
and Frankenstein (in 3D).
Wavy Gravy: aka Hugh Romney, Merry Prankster, Hog Farm leader,
clown, Acid Test Graduate, and so much more. A person who embodies the
hippy spirit especially helping his fellow man. Now a flavor of Ben and
Jerry's ice cream. At Woodstock '69, the Hog Farm helped feed the assembled
multitude. Wavy Gravy announced from the stage, What we have in mind is
breakfast in bed for 400,000.
Winwood, Steve: Talented songwriter, singer, keyboardist, Steve
played with Spencer Davis Group, Traffic and Blind Faith before going on
to a successful solo career. Steve was also a session man and sat in with
Hendrix and B.B. King
Yogananda, Pramahansa: Founder of Self-Realization Fellowship,
guru, author. Yogananda taught Bhakti (devotional) Yoga and has quite a
following. His book Autobiography of a Yogi is very inspirational.
Young, Neil: Canadian musician got his big break writing and
singing with Buffalo Springfield. His popularity soared when he teamed
up with Crosby, Stills & Nash. Neil went on to produce his own great
solo recordings including After the Gold Rush and Harvest. Neil's style
ranges from hard rock, blues, folk ballads to country. His heavy rock is
credited with inspiring grunge music. Some call him the grandfather of
grunge. His slightly off key vocals don't appeal to everyone, but when
he's singing with CS&N, he fits right in!
Zappa, Frank: Famous musician from the 60's and 70's. His group
The Mother's of Invention's first album, entitled Freak Out was very
popular and way out, even for it's time. Zappa's music was a very wild,
creative, but dissonant satire on society. Zappa coined many expressions
and became a icon of the lack of respect for the establishment. A popular
college poster from the 60's showed Zappa with his long, wild and stringy
hair sitting naked on a toilet. The title was Phi Zappa Crappa. Frank's
children Dweezil (son) and Moon Unit (daughter) have dabbled with music
too. Despite Zappa's outward persona, his real personality was far different
and at one point he became a vocal opponent against drugs.
Posted by: skip
Views: 163444
Topic:3
Hippies from A to Z
by Skip Stone
Hippy Philosophy and the Hippy Dream
We are stardust, we are golden, and we've got to get ourselves back to the garden.

Joni Mitchell/CS&N (Woodstock)
So what do hippies want anyway? What is their utopian fantasy? It's
easy to criticize the existing system, but just what do hippies have to
replace it? Many accuse the hippies of being dreamers (one of the more
benign accusations!). But I like to think that hippies are bringing a message
to humanity. An urgent message. We need to change. Now!
We all want to change the world.

The Beatles (Revolution)
How? How about rethinking our whole relationship to the planet. Once
upon a time people thought about the future in terms of decades and generations.
They were concerned about the legacy they would leave their children and
grandchildren. Today that seems so far from our thoughts. Our primary concern
is; What can I get now?
It seems as though there's some kind of land grab going on, except
it's not just land that people are grabbing, it's resources and power.
It's like a party where no one got enough to eat, and the last few morsels
are left, and everyone's eyeing them covetously, ready to fight for that
last bite.
It's a problem of too many people, diminishing resources, human greed,
rampant consumerism, and massive development of the few remaining untouched
places like the rainforests. Our utopian fantasy doesn't necessarily require
something to be done, but rather so many things for us to refrain from
doing. That's the first step. Let's preserve what we have before greedy
individuals and corporations gobble it up.
I'm just beginning to see…

The trees are drawing me near, I've got to find out why.

The Moody Blues (Tuesday Afternoon)
Then on an individual basis, hippies maintain that we must get back
in touch with that part of ourselves that we lost. That innocence about
the world, that hope for a future full of wonders. We want to reclaim our
right to a healthy life and a healthy planet. We are all infected to some
degree with a disease that requires us to consume way more than we need
to survive. If all this greed had some noble purpose, perhaps it could
be justified, but unfortunately it has become an end unto itself.
Like a true Nature's child, we were born, born to be wild

Steppenwolf (Born to be Wild)
Many hippies consider themselves pagan. Paganism is the belief that
nature in itself has the answers to life's most important questions. Paganism
is a way of showing respect for the natural paradise we have on earth.
It puts us in touch with that animal essence which we all repress, but
is the key to our health and survival. The idea that Mother Nature knows
best is the basis for the Ecology movement. To second-guess nature, to
manipulate her for personal gain is likely to have unexpected consequences
which will backfire in the long term.
That organism, that creature of which we are each a part,

is the biosphere, the living surface of this planet Earth.

That stirring we all feel, that move towards group-consciousness,

is the biosphere of Earth becoming aware of its existence.

It is being born.

We are waking up.

Paul Williams (Das Energi)
Gaian philosophy is an outgrowth of paganism. Paganism sees everything
living as imbued with spirit. Gaianism goes one step further and sees the
entire planet as one evolving entity, of which we are an integral part.
Thus to clear cut rainforests, to pollute the seas, the land and the air
is not just showing disrespect, it's raping our loving host that provides
us with everything we need. In our endless greed we take and take, throwing
the system out of balance. Many believe that Gaia will attempt compensate
and restore the balance, probably by unleashing some plague upon mankind
to reduce our numbers, if she doesn't kill us off completely.
Our responsibility as individual cells of a living organism,

is to perform our individual functions as well as possible.

Our orders come from within…we are free to be ourselves…

Our lives will grow richer and richer as the health of the

total organism improves.

Our destiny is unimaginably high.

Paul Williams (Das Energi)
Man's shortsightedness is blinding him to the true nature of the world.
Our interconnectedness and dependence upon the ecological balance of the
planet as a whole has been lost ever since science and religion split long
ago. Hippies seek to regain this awareness so we can act in accordance
with the needs of the greater system, rather than be a severe burden upon
it. It's our Dharma.
Without stirring abroad,

One can know the whole world;

Without looking out of the window

One can see the way of heaven.

The further one goes

The less one knows.

Lao Tzu
This awareness, once attained, requires us to reassess our role as human
beings on the planet Earth. The questions; Why are we here? and What
is the meaning of life? are the most important questions we can ask ourselves.
As I said before, Paganism provides those answers. We are here to serve
the planet in the highest capacity we are capable of realizing. Truly,
our needs are few. Those needs manufactured by our society are just tools
used to keep us slaving for our rich masters while they destroy our common
wealth.
One thing I can tell you is you've got to be FREE!

John Lennon (Come Together)
Freedom is shedding those false needs and finding one's true place in
the greater scheme. Understanding the interdependence of life is seeing
beyond the material illusion (Maya) and witnessing the dance of energy
that is the true nature of the universe. This is called enlightenment.
Hippies seek enlightenment in various ways. Drugs provide but a fleeting
glimpse of the true nature of reality. We know that before you can change
the world, you must change yourself and find peace within. Yoga and meditation
bring us this inner peace and help us to act in balance with our surroundings.
Eastern mysticism from Ashtanga Yoga to Zen Buddhism provide us with various
paths to enlightenment.
Hippies are the most open-minded folks when it comes to religion. We
study most of the world's religions and take what makes sense and enhances
personal freedom and reject the dogma. So our philosophy is a melange of
the teachings of Christ, Buddha, Lao Tzu, Krishna, Gandhi, even some latter-day
saints like Lennon, Leary and Morrison. Some hippies choose a particular
religion or guru to follow, while others blaze their own path, following
the Tao wherever it takes them like a true Dharma bum.
If you meet Buddha on the road, kill him.

Book title by Sheldon Kopp
Of course we know that a perfect planet is unrealistic. People come
to this planet to work out their Karma. Human beings must live and learn
by their mistakes. But we need to see examples of how to live in peace
and harmony before we can change ourselves. Christ and Buddha were two
such examples, and look at how many lives they influenced. Imagine what
a whole nation of Bodhisattvas could do! This is our dream. To live in
harmony with each other and our planet. How close we come to achieving
it depends upon each person's willingness to change themselves. May we
all see the light.
Posted by: skip
Views: 60562
Topic:3
Hippies from A to Z
by Skip Stone
The Old Hippies
Old hippies don't die, they just lie low until the laughter stops and their time comes round again.

Joseph Gallivan
Whatever happened to all the old hippies? The millions who rallied,
marched, protested, chanted and boycotted? Are they now just rebels without
a cause? Or have they turned into apathetic yuppies? We must ask these
questions, because now is the time for them to come forth and accept the
powerful role for which they are destined.
When we were young, our ideals motivated us to challenge the system.
We wanted to change everything, to correct the wrongs, to reveal the hypocrisies,
to bring freedom and equality to everyone, everywhere. Now we are older
and presumably wiser, but are we still motivated by such high ideals?
The most important kind of freedom is to be what you really are.

Jim Morrison
We were the essence of freedom. By rejecting the social program, its
values, its prejudices and its fears, we discovered something beautiful
inside ourselves yearning to be free. We were free to think, to do and
to be whatever we wanted. Once we stopped seeking and experiencing this
freedom, an important part of us stopped growing.
This is what happened to most of the old hippies. As they got older
they married, had kids, got jobs, took on much more responsibility. They
became part of the system. I wouldn't describe it as selling out, it's
more like adjusting priorities. Now it's up to them to rediscover their
lost ideals and use the power they now possess to act according to those
once highly regarded principles.
Your children are not YOUR children

Kahlil Gibran
A common problem with the old hippies is that they want to prevent their
children from making the same mistakes they did in their youth. This is
the instinctual parental prerogative. However, the problem lies in thinking
that one's youthful activities (considered 'indiscretions' in politically
correct terms) were a mistake! I hear this over and over again. I tell
you one and all: What you did in the 60s was very important! You were Free
in a way as you haven't been since. Whether you smoked a joint, dropped
acid, had uninhibited sex, smelled like a buffalo, wore clothes you wouldn't
get caught dead in now, whatever, it was the most perfect thing you could
do!
Your sons and your daughters are beyond your command.

Bob Dylan (The Times they are a-changin')
Decrying your mind-expanding experiences as innocent mistakes, belittles
yourself, and does you more harm than good. Then to inflict this attitude
upon your children is to commit a great hypocrisy. Politicians in the public
eye won't come out and admit their questionable youthful activities and
so set a bad example. Why is the common wisdom to lie to your children
about your past? Do you believe that sets a good example? Do you think
kids won't see through your hypocrisy? You will lose your children just
as your parents lost you when you did your hippie thing.
I'm frightened for your children, that the life that we are living
is in vain.

The Moody Blues (The Story in Your Eyes)
Old hippies everywhere, this is a call to arms! You are needed! The
children of today are our last, best hope to fulfill those beautiful dreams
we had. There are young hippies everywhere asking the same questions we
did. Only they're not finding the answers! Everywhere they are faced with
politically correct brainwashed propaganda instead of truth! Get over your
lingering doubts about the past. It's our future you need to be concerned
about.
The sage does not hoard.

Having bestowed all he has on others, he has yet more;

Having given all he has to others, he is richer still.
Lao Tzu
What are YOU doing to make this world a better place? Investing in mutual
funds? Buying that new SUV? Joining a country club? It's time to GET REAL
again! It's time to wake up! If you're not part of the solution, you're
part of the problem!!! Have you forgotten who you are? What you are? Why
you're here?
We are here to make a better world.

No amount of rationalization or blaming can preempt the moment of
choice each of us brings to our situation here on this planet. The lesson
of the '60s is that people who cared enough to do right could change history.

We didn't end racism but we ended legal segregation.

We ended the idea that you could send half-a-million soldiers around
the

world to fight a war that people do not support.

We ended the idea that women are second-class citizens.

We made the environment an issue that couldn't be avoided. The big
battles that we won cannot be reversed. We were young, self-righteous,
reckless, hypocritical, brave, silly, headstrong and scared half to death.

And we were right.

Abbie Hoffman
Want to remember that feeling you had before, when you felt you could
change the world? Maybe it's time for you to reassess your life, your goals,
your programming. What really matters? Not just to you and yours, but to
us and ours. Your responsibility doesn't end with your family. That's the
cop-out that transformed the hippies into yuppies. It's taken quite a bit
of maturity for these yuppies, especially the very successful ones to realize
that success is hollow if you haven't really done something for the common
good.
Expose yourself to your deepest fear; after that, fear has no power,

and the fear of freedom shrinks and vanishes. You are free.

Jim Morrison
Cue Hippy Commercial: Are you tied down by job, kids, mortgage, and
credit card debt? Remember when you were FREE? What did that freedom taste
like? Do you think you'll ever experience it again in your lifetime? Will
your children ever get a chance to be free like you once were? Or have
they already sacrificed their souls to please you by accepting the values
of this materialistic society?
We can change the world, rearrange the world. It's dying – if you
believe in justice. It's dying – if you believe in freedom. It's dying
– let a man live his own life. It's dying – rules and regulations, who
needs them! Open up the door.

Crosby, Stills & Nash (Chicago)
It's way too easy to sit back in our comfortable homes, build our little
nest eggs and pretend that those scenes of violence, hunger, war, and ethnic
cleansing on CNN have nothing to do with us. You think we were naïve
when we thought we could change the world. Well guess what? WE DID! You
can point to the wonders of modern technology (we created them) and think
that it will solve our problems. Sorry, but that's being naïve! Look
at what's being done to solve these problems and think: What more can be
done? What hasn't been tried? What can I do?
Feed them on your dreams.

CS&N (Teach Your Children)
Travel to foreign lands and see what industrialization is doing to them.
Just so we can have cheap goods from plastic toys to computers, other countries
are
having to turn their agrarian societies into industrial wastelands, where
there are no pollution controls, and the air, land and water is poisoned.
Where once there were fields of rice, now there are skyscrapers in choking
haze.
Look around and see how things have changed since you were a kid. You
think our emphasis on materialism, conformity and success is healthy? For
you, your kids or the planet as a whole?
Have you noticed the anger seething below the surface of many young
people today? The violence, the intolerance, the invasions of privacy and
the repressive conformity they face everyday? Is it really surprising that
this anger suddenly bursts forth with deadly results? Violence, it seems,
is the only way nowadays to express outrage at the system that succeeds
in getting attention. Once upon a time, we had peaceful ways of venting
our frustrations.
If you're not part of the solution, you're part of the problem.

Eldridge Cleaver, Black Panther (Soul on Ice)
Why wait until these problems appear on your doorstep, or perhaps your
child's school? Our hypocrisy and apathy will come back to haunt us. You
CAN still make a difference. Get involved. Readjust your priorities. Spend
time with your kids. Be honest with them! Please! That's all they ask.
Share your youthful experiences, your lost ideals, your beautiful dreams
for them and the world. Listen and learn!
That's what real love amounts to- letting a person be what he really
is. Most people love you for who you pretend to be. To keep their love,
you keep pretending- performing. You get to love your pretense. It's true,
we're locked in an image, an act- and the sad thing is, people get so used
to their image, they grow attached to their masks. They love their chains.
They forget all about who they really are. And if you try to remind them,
they hate you for it, they feel like you're trying to steal their most
precious possession.

Jim Morrison
Tell them about hippies. Hippies were real! We didn't pretend and put
on airs. We didn't fake anything. We weren't selfish. We shared what little
we have. We were honest about our feelings and acted accordingly. Yes,
we were young, naïve, but somehow wiser than generations before or
after. We were concerned about the important things that now seem forgotten.
In our subsequent striving for success we have trampled upon those values
we once cherished.
Meet the new boss, same as the old boss.

The Who (Won't Get Fooled Again)
What hasn't changed is the power structure that caters to the rich and
powerful. The government, industry, international trade, laws, and political
system are all biased towards those with influence. Money buys influence
and put those without it at a great disadvantage, and thus nothing has
changed.
The punishment which the wise suffer who refuse to take part in the
government,

is to live under the government of worse men.

Plato
This is what the Antiwar, Civil Rights, Black Power, Environmental and
Women's and Gay Liberation movements were about. Getting our due portion
of power and influence. Those who are oppressed, discriminated against,
disadvantaged all need a way to influence society to their benefit. Those
elements of our world that can't buy influence need aware individuals to
represent their interests. These elements include the poor, the sick, children,
animals, ecosystems, and natural resources.
It's a fool who plays it cool by making this world a little colder.

Beatles (Hey Jude)
Ideals are nice to visit once in awhile. Don't be afraid. The only thing
that will change is you, for the better. If you know something's not right,
why don't you try to fix it? Just give it the attention it deserves and
you'll have an influence.
So old hippies, ex-hippies, and those who regret never getting involved,
what are you going to do with the rest of your lives? What legacy are you
going to leave your children?
You must be the change you wish to see in the world.

Mahatma Ghandi
We need to find our voice again. Once more we must point out the system's
hypocrisies and lies and say enough is enough. We must not let them rule
us with fear. We must stand together. United we stand, divided we fall
victim to the system. That's how it's been for over 30 years now. How many
more years will it take, before we're allowed to be free? The answer, my
friend lies with you and me.
THE BALLAD OF ITE

by Tibby DeauxThe Man schemed and planned to rid this land

of the hippies he wanted to smite.

He holstered his gun, 'cause he thought he'd won,

when the hippies just dropped out of sight.

Thus, began a brand-new plan:

He'd give the country to the right.

With some help from God and a big heavy rod

he'd make sure we all saw the light.

Get it in your head: The hippies are dead!

That's what he told us to make us contrite.

He told us to be wise and learn from their demise;

that nobody can standup to his might.

The Man continued to thrive, spouting his jive,

as his people just trembled with fright.

With the hippies no more

and no one minding the store,

his strangle-hold grew ever so tight.

He said,

Don't act too tough. I'll take all your stuff,

if you even think about putting up a fight!

I'm meaner than mean and I'm running this scene.

I'm your pilot and this is MY flight!

So, we flew and we flew and nobody knew

how deep we would fly into the night.

Then, we went online in 1999;

that's when the hippies learned how to byte.

The Net became a tool for reaching the cool:

Their spirits we hoped to excite.

It was a sight to behold,

when the young joined the old,

and the hippies decided to unite.

Copyright © 1999 by Tibby Deaux*. All Rights Reserved.

Posted by: skip
Views: 25859
Topic:3
Hippies from A to Z

by Skip Stone

The Young Hippies

There's a whole generation with a new explanation.

John Phillips/Scott McKenzie (San Francisco)
I was very surprised to find when I started Hippyland that I wasn't
just attracting old hippies like myself. There seems to be a large contingent
of young people who consider themselves hippies. If Hippyland is any indication,
they are legion. In fact, 85% of Hippyland's huge audience is under 30.
What does this mean? To me it means the time is right for the second coming….of
hippies. From what I can see, this new group from another generation has
what it takes.

The torch has been passed to a new generation of Americans.

John F. Kennedy
This new cohort of hippies is facing the same trials and tribulations
we did, excluding Vietnam. Our mail indicates that these people view Hippyland
as an island refuge in a sea of intolerance, apathy, hypocrisy, and violence.
On Hippyland they can express themselves, communicate with others of their
species, learn more about hippies, form communities and evolve.

Get up, stand up! Stand up for your right! Don't give up the fight!

Bob Marley (Get Up, Stand Up!)
From the rants on the Protest Page and in Hippyland's forums, it appears
that intolerance is rampant especially among young people. Young hippies
feel discrimination, rejection, even humiliation from their peers. It's
as politically incorrect to be a hippy these days as it ever was. In fact
non-conformity leads to alienation which can lead to worse things, like
violence. Take Columbine High School as a good example.

Cannot believe what I see.

All I have wished for will be.

All our race proud and free.

Donovan (Wear Your Love Like Heaven)
Yet these young hippies continue to go out among their cohorts spreading
the simple message of love and peace. Unfortunately, many feel alone. In
small towns they often stand out like a Peter Max poster in a funeral home.
They long for acceptance. Once they discover other hippies their age that
they can talk to (often on the Internet), they find the courage to face
the intolerance of their home towns.

When others demand that we become the people they want us to be,
they force us to destroy the person we really are. It's a subtle kind of
murder. The most loving parents and relatives commit this murder with smiles
on their faces.

Jim Morrison
Like the hippies before them, they long for community, and are willing
to uproot themselves from home and family to find it. Many are seeking
out communes, forming drum circles, starting websites, traveling around
the country and the world, seeking freedom and fellowship.

Question Authority!

hippie button
Many of these young hippies, amazingly are anti-drug. A few of them
have really good reasons, but for many it's still an indication of the
indoctrination from the anti-drug programs at school. These individuals
lump all drugs in the same category, and can't distinguish among soft,
hard, prescription, and those accepted by society like alcohol and tobacco.
They see all illegal drugs as dangerous or deadly. Many grow out of this
prejudice and open their minds. It's not necessary to do drugs to be a
hippy, but tolerance and understanding about drugs is essential.
So who are these young hippies? From what I can determine, they're a
very diverse group who arrived on the hippy scene via different paths.
There's ravers, wiccans, punks, pagans, and a lot of Christians. Most are
American but there's lots of Canadians, English, Dutch, German, Swedish,
Russians, Czech, Brazilians even Japanese. In fact just about every country
has hippies (source: Hippyland's logs).
What are these young folk into? Let's examine two groups, the ravers
and punks, and their lifestyles. The rave scene is highly developed in
Europe. Indoor and outdoor venues cater to a mostly young crowd who come
to experience the electronic music, their friends, and certain psychedelic
drugs. The music varies from light trance to heavy hardcore with 160 beats
per minute. The bass registers in your gut and you can't help but move
to it, while the rhythm and synthetic sounds put you in a hypnotic state.
The feeling of dancing to the heavy house beat of a different drummer with
hundreds or thousands of others is an energizing, uplifting high in itself.
Under the influence of Ecstacy, Mushrooms, or LSD it's like merging into
a group mind.
The ravers are a natural progression from the hippies and represent
the Kesey school of experiencing the world (albeit an artificial one) under
the influence of psychedelics. Like the '60s acid tests, the group experience
is what's important here. Fortunately ravers don't drink a lot of alcohol
since it doesn't mesh well with other drugs, so you don't get the aggression
of a Woodstock '99 mosh pit.
The rave scene is segmented not just by the variety of music and drugs
but by attitude. There's an interesting offshoot called candy ravers. They
like their candy (drugs), but they also subscribe to a philosophy that
goes by the acronym PLUR, which stands for Peace, Love, Understanding and
Respect. They've formed a tight, loving community. These young ravers have
the hippy spirit and are eager to learn more and join forces with other
hippies.
Many punks follow the hippy philosophy, with their own radical twists.
They reject the existing system and authority. Many adopt alternative lifestyles,
some even eschewing drugs and alcohol (straight edge punks). They are dissatisfied
with the social program and the limited opportunities available since most
restrict their freedom. Their attitude and extreme dress (not to mention
things like piercings) make them stand out as easy targets for scorn and
ridicule (like hippies). Their loud music is full of important messages
that need to be heard. Unfortunately, even us old hippies have trouble
listening to it, just like our parents and our music.
I think many of these punks whose philosophy is non-violent, but seek
change and freedom are certainly welcome among hippies. They may dress
weird, listen to different music, and have unusual lifestyles, but as long
as their attitude is one of cooperation and respect they can be a part
of the movement. In fact they might be the ones to challenge our tolerance,
our values, and our agenda, forcing us to re-evaluate our own philosophy.
This is healthy and should be encouraged.

You begin saving the world by saving one man at a time;

all else is grandiose romanticism or politics.

Charles Bukowski
If you subscribe to Lawrence Kohlberg's Theory of Moral Development,
which says that moral development is conditional upon being exposed to
role models that exhibit different levels of morality, then you might have
some hope for humanity. Then we can assume that young people, if exposed
to higher levels of morality, will adopt that morality. There is no limit
to how far we can go, so long as we have appropriate models to learn from.

Keep the Faith!

Unknown
The crisis in morality that we are facing today is due to the lack of
good role models for young people. Let's see… We have a president who lies
to the public and to his family. We have the richest man in the world whose
idea of success is to crush his rivals, dominate an industry, and has so
much money that he hasn't a clue what to do with it (although he is now
coming around). We have minority sports figures who hawk clothes and get
paid more just for the use of their name and face than all the people in
third world countries making those clothes. We have another man running
for president who refuses to acknowledge his own drug use, yet passes more
stringent drug laws that would've put him in prison. In ghettos, we have
drug dealers as the most successful role models.
So what do we get? We get a government that lies to its people to control
them. We get industry that pursues short-term profits regardless of long-term
damage to world ecology. We get children killing each other in school because
of social ostracism for non-conformity. We get jails full of people doing
time for victimless drug crimes.
The solution? A revolution in education is required. Every child should
have a number of options available for education. Self-education must be
encouraged so each child can pursue his or her interests apart from the
majority. Self-pacing is essential so each student can absorb knowledge
as quickly or slowly as necessary without waiting for others or failing
to keep up. Communication between student and teachers (one student might
have a number of teachers in one subject) will become more direct, more
frequent and more effective. Thanks to the technology available now (computers
and the Internet), this is not only possible but the most efficient system
for education. These changes will minimize the typical brainwashing we've
been putting our children through. We are about to witness the most significant
change in education, EVER! (Pluto in Sagittarius for the next 20 odd years
will make it so).
It's going to take a revolution in education, (one that includes morality
and ethics as well as appropriate role models like hippies), coordination
and communication, and unification of hippies young and old (via sites
like Hippyland) to create a vibrant atmosphere for another movement. So
let's join forces with these Young Hippies and set a new agenda for the
millennium.

A Message to Young Hippies
Now is the time for all young hippies to come to the aid of their planet.
Yes, I mean that. We need you now! I know you're young, inexperienced and
unsure of yourselves. Our society has a plan for each of you. You can conform
and be a part of the system, or you can discover who you really are, and
express your unique individuality. The system has little tolerance for
self-expression if it veers beyond the acceptable conformity. You've probably
already experienced the alienation this engenders.
We, the old, tired hippies offer you a pact. We offer you our wisdom,
our resources (yes, some of us have money), our considerable skills, our
time and attention. In return you provide us your enthusiasm, your energy,
your voices, your concerns. We can teach you our ways, you can teach us
yours. Together we must discuss, organize, prioritize, coordinate, motivate,
and activate our brethren.
We must develop an agenda for the new millennium. We must save our planet.
We must demand tolerance. We must fight injustice. We must change the system.
We must take only what we need. We must be examples to others. We must
show them how futile and wasteful their programmed lives are. We must promote
PLUR, Peace, Love, Understanding and Respect.

A friend is someone who lets you have total freedom to be yourself.

Jim Morrison
We tired old hippies embrace you, surround you with LOVE, welcome you
into our community, and initiate you into the tribe. You have a peer group
without peer. We are your true family. Two (or three) generations together
can do far more than one generation could possibly dream. We have a great
deal of unfinished business that needs tending. Time is running out for
those who want to make a difference. Join us, and together we will change
the world for the better.
Hippyland is just one place where we can meet and make our plans. Hippies
of all ages are welcome. Online communities are forming now. It's your
life, your planet, your future.
Posted by: skip
Views: 36136
Topic:3
Hippies from A to Z

by Skip Stone

Landmark Hippy Events

Part II
This chapter reviews some of the major events of the hippie movement.
These events defined the nature, objectives and results of our counter-cultural
assault on the establishment. Anyone who participated in these events shared
at least some of the hippy beliefs, and should consider themselves a part
of history.

Antiwar Protests
War does not determine who is right – only who is left.

Bertrand Russell
The strength and power of the Peace movement was nowhere more evident
than during the numerous antiwar protests staged around the country. Students,
teachers, women, children, veterans, writers, singers, activists, pacifists,
radicals, even parents and grandparents took part in the effort to end
the war in Vietnam. Although many of these protesters would never be considered
hippies at home or work, the leaders of this country, and the conservative
elements all chose to derisively label the participants hippies. Indeed
if desiring an end to war and speaking your mind made you a hippy, so be
it. This labeling only served to further divide the country. If hippies
are looked down upon, then by labeling all the protesters thusly, politicians
could safely assume that they didn't represent the REAL America, and ignore
their opinions.
They could also justify using heavy handed, sometimes brutal tactics
to breakup peaceful demonstrations by denying the required permits to march
or assemble, thereby turning the right to protest into an illegal act.
Many thousands of young people were arrested, and now have criminal records,
and many of those have lifetime scars and injuries as a result of the beatings
they received at the end of a policeman's baton or a guardmen's rifle butt.

Millions of mind guerrillas…

Raising the spirit of peace and love, not war.

John Lennon (Mind Games)
Students spearheaded the antiwar movement, since they were the ones
who were being drafted and dying in Vietnam. The SDS, Students for a Democratic
Society, helped organize and coordinate protest activities in cities around
the country. They held teach-ins on university campuses informing students
about what was really happening with the war, and how to protest effectively.

It ain't me, it ain't me, I ain't no military son.

Creedence Clearwater Revival (Fortunate Son)
Students seeking to avoid the military draft and service in Vietnam
had few options. Student Deferments were cut back drastically. It was next
to impossible to get Conscientious Objector status. Some students burned
their draft cards in protests then evaded the draft by running to Canada.
As veterans came back from 'Nam, either because their tour was up, or due
to injury, they began to take part in the anti-war movement, and many threw
their medals over the Capitol's fence.

A thousand people in the street. Singing songs and carrying signs…

Buffalo Springfield (For What it's Worth)
Almost all the protests were relatively peaceful. Many arrests were
due to the sit-ins taking place on government or private property. Since
Peace was the highly sought goal, peace was the way to achieve it. More
radical elements did try to stir up trouble. This was partly due to desperation,
but also because some radicals had revolutionary ideologies, which required
an armed struggle to succeed. The Black Panthers and the Weathermen struck
fear in the hearts of many with their violent tactics. Most hippies did
not support their dubious methods.
How successful was the anti-war movement? It certainly raised awareness
among all Americans, especially the media. Unfortunately our government
didn't know how to end it and still save face. So it continued to drag
on, while the peace talks went nowhere.
It was amazing just how many years and casualties it took before the
U.S. government finally stopped the war and withdrew from Vietnam (1973).
Our country was unable to accept defeat, and still refuses to admit just
how big a mistake was made in Vietnam.
This brings up the question, what does it take for the people of a democratic
country to legally protest government policy and be heard and acknowledged
by our elected officials, and not be oppressed and silenced? Since the
voters never get to set policy, how can we change it if we feel it is wrong?
Don't say to elect someone different! When was the last time a candidate
lived up to his/her campaign promises (what few they bother to make anymore)?
Why do those who protest and those who organize protests automatically
come under government scrutiny, have their private lives invaded, have
a classified file listing their every move, and likely have their personal
correspondence monitored?
These actions serve two purposes. To limit free speech and persecute
those who practice it. This hasn't changed since the war days. Yes, now
we have the Freedom of Information act, but that hasn't stopped the federal
and local governments from spying on individuals simply because they speak
their minds, and protest the activities of the government. There are hundreds
if not thousands of government employees who do nothing but monitor and
sift through the personal lives of American citizens.
Why does the government feel so threatened? Well, there are terrorists,
and conspirators, and drug dealers who break laws. But I'm discussing activists
who protest government policies. Nowadays if something is illegal, and
you choose to protest that fact, it is assumed that you are engaged in
or promoting an illegal activity, and therefore warrant closer scrutiny.
Just the act of opposition to government policy is now being looked upon
as illegal activity itself. That puts us one big step closer to dictatorship,
and Big Brother.
We set policy and govern based on numbers, money, and statistics without
regard to the needs and feelings of the people behind the stats. This is
a great failing of our emerging technocratic system. Once upon a time our
justice system actually examined the person who committed a crime and looked
at the circumstances, the person's contributions to society, testimonies
of friends, etc. before sentencing. Very often people would be let off
with a warning. Now we have mandatory minimum sentences, which treat people
like a statistic, not human beings, thus making a mockery of justice.
We must reform this system before it gets further out of hand. Government
has too much power over individuals. Agencies are given mandates that conflict
with civil rights and the right to privacy. Our leaders seek to protect
their own interests and positions at whatever cost to individual freedom.
This is not how our system is supposed to work. We have it within our power
to change this. The safeguards built into our system by the Bill of Rights
and the legal system must be used to protect our common interests. We must
exercise the power we have been granted. We must become a self-governing
nation, or lose our freedoms to a Police State.

Ken Kesey, the Hell's Angels and the Acid Tests
You're either on the bus or off the bus.

Ken Kesey
Ken Kesey, the bestselling author of One Flew Over the Cookoo's Nest
and Sometimes A Great Notion, was at the forefront of the Psychedelic Movement.
He participated in some early LSD experiments at Stanford University, and
managed to abscond with some of the drug, which he used to turn-on everyone
he met. At his place in La Honda, California, Kesey hosted a ongoing party
of friends who called themselves the Merry Pranksters.
In 1964, Kesey gathered together his Pranksters and loaded them into
a bus (now an icon of the Hippy movement) with the destination sign reading
Furthur. They took off on an LSD fueled psychedelic cross-country journey
that spanned not just a continent but two social movements, the Beats and
the Hippies. This bringing together of such personalities as Neal Cassady,
Allen Ginsberg, Jack Kerouac with Kesey, Timothy Leary and Richard Alpert
(Ram Dass), was a symbolic passing of the torch from one movement to the
other.
Then, one day in August 1965, Hunter S. Thompson (author, Fear and Loathing
in Las Vegas), rolled in, escorted by a gang of Hell's Angels. Kesey welcomed
and treated the Hells Angels as individuals, not representing some kind
of threat. As usual he turned them on to LSD (the first time for them).
Also at Kesey's place that fateful day were Allen Ginsberg and Richard
Alpert, two of the more gentle philosophers of the beat/hippy/psychedelic
movement. You'd expect some kind of fireworks with such a mix of energies
and ideas.
Incredibly, the Angels fell under Kesey's spell (like everyone else),
and thus began a long relationship (4 1/2 years) between the Hells Angels
and the Hippy Movement. It was defined by Hell's Angels providing security
and bodyguards for many hippy events, rock stars and concerts in those
years. There is little doubt the Hell's Angels were heavily involved in
distributing the drugs that many hippies consumed during that period. The
relationship soured after the disastrous 1969 Altamont concert where they
provided security for the Jefferson Airplane and the Rolling Stones. A
man waving a gun was killed right in front of the stage, by the Angels,
who were absolved of responsibility. The film Gimme Shelter was used in
evidence and it's clear the Angels were just doing their job in a very
difficult situation. The incident was just one of many violent episodes
that year.
Kesey along with his Merry Pranksters inspired and coordinated the Acid
Tests (see below). Kesey had several brushes with the law, went on-the-lam
in Mexico, and returned to face the music. Kesey and the remaining Pranksters
now take his famous bus on an annual tour around the US and England. They
are followed by an ever growing entourage of hippies.
The Acid Tests

The famous Acid Tests were put on by Ken Kesey and the Merry Pranksters
in the mid-60s in California. These psychedelic happenings evolved into
the San Francisco scene leading up to the Summer of Love. What Kesey did
was mix together music, acid, and light shows into a potent brew of mind-expanding
phantasmagoria. Many attending these acid parties took LSD for the first
time. Word got out and the acid tests drew more and more people.
Kesey promoted the LSD trip as a new way of experiencing everything.
His psychedelic bus, the parties at his house, and the acid tests were
all experiments with mind expanding anarchy. Those who participated in
these events were true adventurers, explorers of the unknown. It's hard
to measure the impact of these events, but we were soon to see some of
the results surfacing in San Francisco (see below). Kesey eventually held
a graduation ceremony for the core Acid-Test participants. They were given
a certificate verifying they had survived.
The Acid Tests inspired Stewart Brand, who produced the Trips Festival
party in San Francisco in January, 1966. It was a three-day festival of
music at Longshoreman's Hall with dancing and a light show that would simulate
an LSD experience without LSD. Kesey and the Merry Pranksters showed
up, (along with the Grateful Dead, and lots of real acid) as this was the
most public of the acid tests. The success of this event inspired Bill
Graham to start holding these parties on a regular basis at the Fillmore
Auditorium.

Be-In, San Francisco 1967
It was billed as a Gathering of the Tribes, the First Human Be-In. On
January 14, 1967, 50,000 beautiful people gathered at the Polo Grounds
to listen to Timothy Leary, Allen Ginsberg, Richard Alpert (Ram Dass),
Dick Gregory, Jerry Rubin, Lawrence Ferlinghetti, Gary Snyder talk about
life, love, enlightenment and peace. San Francisco rock bands the Grateful
Dead, Jefferson Airplane and Quicksilver Messenger Service entertained
the crowd. The diggers were there handing out free food, some of which
may have been laced with LSD.
This was a highly charged, symbolic event that brought together the
political, spiritual, literary, musical and shamanic leaders of a generation.
At the time it seemed like a good thing to do. Just get together and experience
the vibes. Looking back we can see that it was a chance for us to view
our numbers, to feel our power, to communicate our love, and to outline
the agenda for a movement. That was the subtext. Allen Ginsberg said we
should use our flower power peacefully. Timothy Leary said we should
turn-on, tune-in and drop-out of the social program. Jerry Rubin encouraged
us to get active on the political stage. Ram Dass urged us to Be Here
Now and find enlightenment in the moment. The musicians made us dance
and reminded us that life can be fun.
Many who participated in this seminal event look back and remember a
special light that surrounded them during the Be-In. Inside this collective
experience in the light there was a tremendous feeling of community, togetherness
and oneness. But then the light faded and they found themselves back in
the park, listening to music, separate once again. But that feeling was
to linger as winter led to spring….

Monterey Pop Festival: 1967 June 16-18, 1967
Billed as Music, Love, and Flowers, the Monterey Pop Festival was
that and so much more. Festival attendees were urged to Dress as wild
as you choose. This was the first big rock festival, a showcase for the
West Coast music scene. 200,000 showed up for the three-day non-profit
event in California at the Monterey County Fairgrounds, the site of the
annual Monterey Jazz Festival.
Organized by Lou Adler and John Philips of the Mamas and Papas, with
the help of rock impresario Bill Graham and others, Monterey attracted
the cream of musical acts. It was Paul McCartney who suggested both Jimi
Hendrix and The Who (in their first American concert). Other performers
included Eric Burdon & The Animals, Simon & Garfunkel, Canned Heat,
Big Brother & The Holding Company with Janis Joplin, The Steve Miller
Band, The Byrds, The Jefferson Airplane, Ravi Shankar, Buffalo Springfield,
The Grateful Dead, Scott McKenzie, and of course The Mamas & The Papas.
The event turned out to be the biggest rock concert of its day. It was
a prelude to the larger rock festivals to come in later years. The crowd
was treated well, the event was highly organized and ran pretty smooth.
Hawaiian orchids were handed out at the gate, ushers showed people to their
seats, and a special batch of purple Owsley acid was available. A typical
San Francisco light show added to the psychedelic feel of the festival.
For three days the fans were treated to some of the best music by young
creative talents at their peak. Jimi Hendrix and Janis Joplin made rock
history as they both blew the crowd away with music that touched our souls.
Before Monterey, they were almost totally unknown in the U.S. But Janis
Joplin was the first to steal the audience's heart with her rendition of
Big Mama Thorton's blues tune, Ball and Chain. No woman singer before
or since has been able to pierce your heart with emotion like Janis.
Pete Townsend and Jimi Hendrix got in a fight over who would follow
whom. Pete lost the coin toss, so his band went on first, smashing their
guitars, their instruments and the stage for their patented climax. Jimi
needed no such stunts. He wooed the audience with his mastery, his control
over every sound possible from a guitar. His soulful, yet gut wrenching
sound tore through virgin ears and immediately everyone knew, that music
would never be the same. But just to top Townsend, Jimi set his guitar
on fire – after making love to it.
Ravi Shankar played a mesmerizing three-hour set that saw the audience
respond with a very long standing ovation. His performance instantly made
him an icon of Indian music. Some bands like the Byrds and the Mamas and
the Papas were about to breakup, and their performances reflected the discontent.
Monterey Pop was made into a movie which initially had limited success
on its first release. Now it's considered a classic documentary of the
period thanks to the premiere performances of Janis & Jimi. The Festival
also inspired other promoters to book multiple acts at large outdoor venues,
as the psychedelic rock scene swept the country. It succeeded due to the
professionalism of the organizers. As the precursor to Woodstock, it showed
that there was a big market for outdoor concerts. And it was just the beginning
of a summer to remember….

The Summer of Love: San Francisco, 1967
If you're going to San Francisco, be sure to wear a flower in your
hair.

John Phillips/Scott McKenzie (If You're Going to San Francisco)
San Francisco has always had a different attitude marked by tolerance.
During the late 1950s and early '60s, it was a bohemian hangout. Jack Kerouac,
Allen Ginsberg and other writers, artists and musicians lived and partied
hard in places like North Beach and across the bay in Berkeley. In 1964,
the University of California in Berkeley was home to the Free Speech Movement.
So it was the perfect setting for a revolution in style, attitude, and
consciousness.
Things really started to develop when Ken Kesey and the Merry Pranksters
held Acid Tests in the area in 1965. These parties where Electric Kool-Aid
(spiked with LSD), psychedelic music by the likes of the Grateful Dead,
and the first light shows appeared, was the spark that lit a thousand candles.
Those candles lit many more at events like The 1966 Trips Festival which
added guerrilla theater, mime performance, and body paint to the psychedelic
ritual.
By 1967, things were really coming together, the music, the drugs, and
of course thousands of beautiful people. That year started with the Gathering
of the Tribes, the first Human Be-In. Businessmen in the Haight began
to realize that there was something going on in the city that was attracting
thousands of young people. They decided to actively promote the upcoming
summer as The Summer of Love to give business a push.

Made up my mind to make a new start.

Going to California with an aching in my heart.

Someone told me there's a girl out there

With love in her eyes and flowers in her hair.

Led Zeppelin (Goin' to California)
San Francisco is one of the most magnificent cities in the world. Golden
Gate Park is the cultural heart and gathering place. Just off the park's
Panhandle, lies the Haight district. What a scene it was in 1967, with
fabulous psychedelic music, light shows, free flowing drugs, new fashions,
and young people everywhere. Haight-Ashbury tried to accommodate the influx
and developed according to the needs of these cultural pioneers. Many of
these hippies were runaways, and usually broke. Free clinics, free food
(thanks to the Diggers), free clothes and crash pads all helped what was
an overwhelming situation. Since the vibe was loving and sharing, you can
add free sex and drugs into the mix.
But the hype went too far. They started doing Greyhound tours of the
Haight. Small town straights looked out of the bus windows upon something
so alien, it was like visiting a colorful, cosmic zoo, complete with running
commentary. The media played it up, and the kids came in droves to be a
part of the scene.
On June 16th, the Monterey Pop Festival drew national attention by showcasing
the San Francisco sound with groups like the Grateful Dead, Big Brother
and the Holding Company with Janis Joplin, Jimi Hendrix and the Jefferson
Airplane. Both Janis & Jimi were relatively unknown until their legendary
performances at Monterey. On June 21st the hippies held a Summer Solstice
party in Golden Gate Park. By June 25, the day the Beatles debuted the
song, All You Need Is Love on T.V., 100,000 flower children were gathered
in the Haight-Ashbury area living it. On July 1st, the Beatles LSD inspired
Sgt. Pepper album hit # 1. On July 7th, Time Magazine's cover story was
The Hippies: The Philosophy of a Subculture. On August 7th, George Harrison
paid the Haight a visit with his wife, Patti. On Aug 26th, Jimi Hendrix's
Are You Experienced? hit the charts.

Surely something cosmic was happening. (Please read the chapter The
Astrology of the Hippy Movement for a possible explanation of the forces
at work during the summer of 1967).
The Haight at its peak was the center of an LSD fueled revolution in
consciousness, music, art, fashion and lifestyle. The novel experiments
that were tried during these years were not failures. They opened doors
through which we discovered our true selves and our common humanity. Sure
there were bad trips, rip-offs, diseases, run-ins with authority, but these
were isolated incidents and a small price to pay for being part of a revolution.
Within a few years, the media attention moved away, and so did many
of the hippies. Some went back home, some moved to communes around the
state, some traveled to other hippy havens. There was a gradual decline
in the Haight Ashbury area, but today it's come back somewhat and now it's
a nostalgic tourist attraction and once again a hippy mecca.

The Democratic Convention: Chicago 1968
Our demonstrations shall be entirely peaceful….

We are not seeking a confrontation.

David Dellinger, leader of National Mobilization to

End the War in Vietnam and planned protests in Chicago.
It was to be a peaceful demonstration against the continuing War in
Vietnam and the fact that the Convention was a farce, since the outcome
had been predetermined. Earlier that year, Martin Luther King Jr. and Robert
Kennedy had been assassinated. With our popular, peace loving leaders gone,
the nomination of Hubert Humphrey, and rejection of the peace platform
would be another serious blow to activists.
Each night, America watched as the airwaves broadcast the events from
Chicago. The whole Democratic Convention and the nomination of Humphrey/Muskie
took a back seat to the events unfolding on the streets outside. Yippie
leader, Abbie Hoffman had called for 500,000 protesters to demonstrate
in Chicago. In response, Mayor Daly had 12,000 policemen stationed around
the Convention center. He got another 6,000 National Guard; 7,500 U.S.
army troops; and 1,000 FBI, CIA & other services agents to deal with
only 10,000 unarmed peaceful protesters who showed up.
Jerry Rubin and Abbie Hoffman's Yippies did threaten to roar like wild
bands through Chicago and spike the city's water supply with LSD. But
these were just the usual media grabbing pranks they used. Tom Hayden,
Rennie Davis, leaders of the SDS and David Dellinger were the organizers
of the larger protest. All these men were later part of the Chicago Seven
conspiracy trial.

The Whole World is Watching!

Chant on the streets of Chicago during the 1968 Democratic Convention,
as the police were beating the demonstrators, passersby, and the media,
who broadcast it all.
Apparently, there was a planned conspiracy to teach the demonstrators
a lesson. On the one hand the protesters were ordered out of the park where
they gathered. On the other hand all the streets leading away were blocked
by bayonets and machine guns. It's clear the strategy was to surround and
beat the shit out of the demonstrators. First hand reports indicate the
unflinching brutality that was meted out not only to the young protesters,
but also to reporters, cameramen, and passersby. Priests and ministers,
and even Allen Ginsberg had come to ensure that the protests were peaceful.
But the anger rose as the police tactics and violence took their toll.
More demonstrators turned out each day, but each day they were met by more
police and National Guardsmen. It was a police riot that appeared on TV
and was witnessed by millions.
Humphrey lost his presidential bid, no thanks to the way the events
in Chicago were handled. Mayor Daly also faced a lot of fallout, and lost
some power. The Yippie and SDS leaders went on trial for conspiracy and
inciting riots. The trial became a stage where Abbie Hoffman and Jerry
Rubin satirized the whole hypocrisy. The conspiracy charges were dropped,
and the inciting a riot convictions were overturned on appeal. The heavy-handed
tactics by law enforcement in Chicago convinced many militant factions
that we were at war. They soon adopted more violent ways, using bombs to
get their message across.
It seems that violence begets violence, and our society is one of the
most violent on the planet. Hippies use non-violent means to protest. However
it has been shown that when the use of force is applied to break-up peaceful
protest, the cycle of violence increases on both sides. Apparently the
powers that be have learned this lesson to some degree. Thanks to the preponderance
of recording devices, and events like the beating of Rodney King, it's
become somewhat easier to see that the perpetrators of violence are brought
to justice, regardless of what kind of uniform they wear and that the victims
are compensated.

Woodstock 1969
The New York State Freeway's closed, man. Far out!

Arlo Guthrie at Woodstock
Possibly the most defining moment of the Hippy Movement was the Woodstock
Music Festival, held on Max Yasgur's farm in Bethel, New York on Aug 16,
17 & 18, 1969. Despite organizational problems and major hassles, it
lived up to its billing of Three Days of Peace and Music.
This event marked the peak of the flower power/hippie movement. Prior
to Woodstock, there had never been a concert with 70,000 people, much less
500,000. Originally planned to accommodate about 100,000 people, organizers
did their best to deal with the growing horde.

Good morning! What we have in mind is breakfast in bed for 400,000.

Wavy Gravy of the Hog Farm
But it was the horde itself, along with a few groups like the Hog Farm
and the Merry Pranksters who kept things under control. There were few
if any policemen on the site, and surprisingly they weren't needed! There
was no violence either at the festival or in the surrounding communities.
No burglaries either. The worse crime seemed to be trespassing which most
people did to get to and from the site.

We all sang the songs of peace

Melanie (Lay Down)
The big attraction of course, was an outstanding music event. On the
bill were Jimi Hendrix, The Who, Janis Joplin, The Jefferson Airplane,
Crosby Stills & Nash (in their second public performance), The Grateful
Dead, Santana, Joe Cocker, Ravi Shankar, Richie Havens, Creedence Clearwater
Revival and many more popular musicians of the day.

We must be in Heaven!

Wavy Gravy
The flower children didn't let the heat, rain and mud dampen their enthusiasm.
Like the organizers, they too were unprepared. Some had to walk 20 miles
to get to the site since the N.Y. Thruway was closed. Many didn't bring
enough food or drink for three days, and it was nearly impossible for trucks
to get to the site to resupply the vendors. To get through, they shared
everything, their food, their drink, their drugs, their shelters, even
their clothes. They stuck it out, got off on drugs and each other, grooved
to some of the best music ever, got lost in space, and found themselves
part of a magical moment in the history of a movement.

The people of this country should be proud of these kids

Bethel Chief of Police
Woodstock, like the sixties themselves can never be repeated again.
Attempts to capture the spirit and feeling fall short, leaving us to wonder
just what was it about this event, and the people involved that made it
so special.

Tragedy at Altamont
On Dec. 9, 1969, the Rolling Stones, put on a free concert to mark the
end of their highly successful American Tour. At the last minute, the location
was changed to Altamont Speedway, a drag strip 40 miles east of San Francisco.
The program included Santana, Jefferson Airplane, Crosby, Stills, Nash
and Young, the Flying Burrito Brothers, the Dead (who decided not to play),
and the Stones.
The poor planning of this event led to some major problems. First, a
raceway is not the best venue. Secondly, the stage was built quickly, and
it was low and close to the audience. Lastly, the Hell's Angels were chosen
to provide security and were paid with $500 in beer. When 300,000 people
showed for the event, it was very crowded.
The film Gimme Shelter documents some critical events at concert.
It's clear that the crowd was in an unusual frame of mind for a concert.
The happy, smiling beautiful people seemed to be outnumbered (at least
near the stage) by zombie like space cadets. The scene was tense as the
Angels had their hands full trying to keep people from rushing the stage.
Marty Balin of the Jefferson Airplane got in the middle of things and was
knocked out by an Angel. The overall vibe wasn't improved when the Rolling
Stones took the stage. Their selection of music included violent songs
like Street Fighting Man and Sympathy for the Devil.

And as I watched him on the stage,

My hands were clenched in fists of rage.

No angel born in Hell,

Could break that Satan's spell.

And as the flames climbed high into the night,

To light the sacrificial rite,

I saw Satan laughing with delight,

The day the music died.

Don McLean, (American Pie)
During the Stones' performance, a man started towards the stage waving
a gun. The Angels showed no mercy and the man was killed. Fearing a riot,
the Stones continued their set, but left quickly afterwards. Charges against
the Angels were dropped, as it was justifiable homicide. The Angels were
just doing their job.
The tragedy at Altamont might've been avoided with better planning.
Was the fact that it was a free concert contribute to events? Were there
some bad drugs that added to the overall negative vibe? Did the location
at a motor speedway make the situation worse. Was it too crowded? Did Altamont
mark the end of the innocence for the Love Generation? These questions
remain unanswered.
There is no doubt that all the publicity surrounding the concert contributed
to the decline in festival type events. Certainly the relationship between
the Hell's Angels and the hippies soured.

Kent State Massacre, 1970
Tin soldiers and Nixon coming, we're finally on our own.

Crosby, Stills, Nash & Young (Ohio)
On April 30, 1970, President Nixon announced that he would expand the
war by invading Cambodia. This set off campus protests nationwide. Being
the good student activist, I attended one at my school. I remember students
getting very angry. I know I felt more emotion than I'd experienced in
a long time. Instead of winding down the war, it seemed like we were getting
deeper. We had been told for years, that unless we win this war, the evil
communist system would spread throughout Southeast Asia. Now it appeared
the domino theory was right, but it was the U.S. doing the invading.
What made students mad was the fact that if the war expanded, our chances
of getting drafted increased. Also it seemed all our protests for years
had been in vain. Nixon and the military machine were going to do whatever
they wanted, regardless of how millions of Americans felt.

All protesters should be put into concentration camps.

Ohio Attorney-General Paul W. Brown
The situation on college campuses was getting serious. But at Kent State
University, in Ohio, a series of events led to the calling in of the National
Guard. Kent State was actually more conservative than other campuses in
Ohio, but the invasion into Cambodia alarmed students everywhere. On May
2nd the ROTC building was torched. Firemen attempting to control the blaze
were stoned, and their hoses slashed. The Guard arrived hours later. The
authorities assumed it was outsiders, particularly the SDS, that was stirring
up trouble. There were anonymous threats to the town's water supply and
to businesses. Curfews were set and when crowds of students assembled,
the Guardsmen were used to break them up. The governor said he would use
any force necessary to quell the disturbances.

When trouble-makers have long hair, use bad language and go

barefoot and even destroy property, they have to be stopped

Resident of Kent, Ohio after massacre
The students quickly resented the tactics being used against them. They
resisted by having sit-ins, yelling obscenities and a few threw rocks at
the Guardsmen. Students were roughed up and some were bayoneted. On that
fateful May 4th, Guardsmen opened fire for 13 seconds killing 4 students
and injuring 9 more with 61 bullets. The bloody news was on every newspaper's
front page and TV news broadcast accompanied by the image of a young woman,
kneeling over a student bleeding to death, crying. Her anguished faced
echoed the feelings of a whole generation pleading and questioning…. Why?

More should have been killed.

Resident of Kent, Ohio after massacre
The reaction of students was nationwide. One third of U.S. campuses
were involved in America's first student strike. One hundred thousand students
marched in Washington D.C. to protest the shootings and the Vietnam War.
On Wall St. in New York, construction workers (hardhats) attacked antiwar
demonstrators. And 10 days after the Kent State massacre, police at Jackson
State killed two students during violent demonstrations.

The four victims did nothing that justified their death.

They threw no rocks nor were they politically radical.

Investigation into the Kent State incident
There were many investigations into the shooting, each reaching different
conclusions. There were claims by the National Guard that there was a sniper,
that they were surrounded, that they were out of tear gas. An FBI investigation
found all these claims were baseless (thousands of pages of this report
are still classified, and unavailable for public view). A county grand
jury whitewashed the event placing all the blame on the students and University
administration, and commending the National Guard's actions. Ohio's Governor
refused to testify as to his role, though many held him responsible for
the tragedy.
Some believe the whole event was a criminal conspiracy that involved
many people going way up the federal chain of command. The Nixon Administration's
reluctance to investigate and subsequent conviction of Attorney General
John Mitchell for obstructing justice, and Nixon's own Watergate scandal
further supports the contention that this was just one more dirty trick.
Some contend that Yale University was originally the target of the lesson,
but a refusal by the Chief of Police there to cooperate made them choose
Kent State.

…an open wound on the American Conscience.

The Christian Science Monitor
The fallout from the massacre deepened the huge divide between generations.
The War in Vietnam had found its way into America's heartland. This single
event and the judicial, political, and social response highlighted just
those very things that students were protesting. The insensitivity towards
civil rights, the suppression of legal protest, the resorting to violence
on the part of the government, the politicizing of the judicial process,
the misuse of power, the cover-ups and conspiracies of corrupt leaders
all typified the hypocrisy and lack of ethics in our system.
Eventually a settlement was reached in a civil suit brought against
the guardsmen, the Governor and others by the surviving victims and parents
of the deceased. An apology was issued. A gymnasium was built on the massacre
site despite protests by students and parents of the victims. New rules
now define how law enforcement behaves on college campuses and in confrontations
with protesters. But really, just how much has changed? Has the system
improved, or has it just gotten better at hiding abuses of power?

First Earth Day: 1970
There are no passengers on spaceship earth. We are all crew.

-Marshall McLuhan
In 1969, the Santa Barbara oil spill shocked the nation as images of
dead seagulls and fish covered in oil splashed across our TV screens and
newspapers. In those days no one was prepared for oil spills. There was
no special equipment to contain the oil, mop it up, clean the beaches,
or save the animals. We could only guess at the long-term consequences
of such spills. New wells were popping up along the California coast. Suddenly,
everyone realized the threat to wildlife, fisheries, and beaches that such
development entailed. It was another unfortunate event that focused America's
attention on the environment.
Students were already organized to protest the Vietnam War and the draft.
So they were the ones to mobilize for a new cause (it really wasn't new,
it's just the timing was right). Wisconsin Senator Gaylord Nelson got the
idea to organize students and hold environmental teach-ins at schools across
the country. Denis Hayes, a Harvard law student was named national coordinator.
The first Earth Day took place on April 22, 1970. Twenty million people
participated, making it the largest organized demonstration in history.

Look at mother nature on the run in the 1970's

Neil Young (After the Gold Rush)
I remember in New York City, students were let out of classes early
to participate in the many events planned all over the city. They closed
Fifth Avenue to cars for the events. 100,000 people showed up for an ecology
fair in Union Square. There were demonstrations against polluting companies.
Pollution of the land, air and water were primary on the agenda. Some people
organized neighborhood clean-ups and planted trees. Congress shut down
and folk singer Pete Seeger sang at the Washington Monument. Public speeches,
parades, marches, rallies on college campuses, and teach-ins raised awareness
of our imperiled ecosystems.
Earth Day got the ecology ball rolling, and by the end of the year the
Environmental Protection Agency was established and the Clean Air and Clean
Water Acts were passed into law. The momentum continued as new environmental
organizations like Greenpeace and Earth First! were created while membership
in established conservation groups like the Sierra Club mushroomed.

It is not for him to pride himself who loveth his own country, but
rather for him who loveth the whole world. The earth is but one country
and mankind its citizens.

Baha'u'llah
In later years we became aware that the problems of the environment
are global in scale. Overpopulation, ozone depletion, global warming, deforestation,
and species extinction, are serious problems we all share. In response
Earth Day went international, and on the 20th anniversary in 1990, 200
million people in more than 140 countries participated in events that focused
on saving the rainforests, eliminating hazardous wastes, recycling and
acid rain.
President Clinton has bestowed the Presidential Medal of Freedom to
Gaylord Nelson for his concern and involvement in environmental issues.
Posted by: skip
Views: 58799
Topic:1
This is the dawning of the Age of Aquarius
Aquarius from the play Hair *
The Hippy Movement was less of a movement and more of an unseen force that permeated the minds and hearts of hippies around the world. In cities, on college campuses, in communes hippies everywhere were part of a collective consciousness that appeared rather suddenly in the 1960s. We shared a growing awareness of ourselves, our humanity, and our environment. As we interacted with each other we taught and learned about life, love, sex, drugs, peace, activism, freedom, cooperation, beauty, art, and music. What is so amazing about this font of knowledge is its source. Virtually none of it came from our parents (unless they happened to be very aware themselves). None of it came from our schools, government, or churches (unless you happened to be Buddhist or Hindu or Taoist already).
So where did all this knowledge and awareness come from? Astrologers point to the stars and the positions of the outermost planets, Uranus, Neptune and Pluto. Beginning in October, 1965 we witnessed a rare, powerful conjunction of Uranus and Pluto (it happens about once every 200 years or so). Uranus represents the urge to be free. It brings sudden changes usually by destroying the old to make room for the new. It replaces outdated attitudes with new, more constructive ones.
Pluto forces us to transform and regenerate. It takes that which is sick, no longer of value and either destroys it or transmutes it via healing and cleansing into something useful and positive. When the two planets are conjunct (aligned together) their energy intensifies and focuses. Since the aspect occurred in the sign of Virgo, this means the focus was analytical, and critical with an emphasis on communication and service to others. The whole astrological scenario was extremely conducive to revolutionary ideas and activities, if not outright revolution.

A time for love, a time for hate, a time for peace, I swear it's not too late.

The Byrds (Turn! Turn! Turn!)
Indeed revolution was on the agenda, and might've happened, if not for another very profound astrological event that occurred in September 1966. This was a sextile (60?) of Uranus (again) and Neptune. This is another positive aspect that represented an unusual combination of powerful energies at work during the period. Again we have the need for freedom combined with sudden destruction of the old ways (Uranus), but this time creating new opportunities (sextile) for spiritual growth, artistic creativity, and idealism (Neptune).
Neptune is symbolic of the higher form of love. With Neptune in Scorpio, the sign of powerful emotions, enormous latent energy, and strong sense of purpose, it's no wonder there was an explosion of creativity and new ideas in the Arts and Music, as well as spiritual, sexual and chemical experimentation. This aspect, following after the previous one, probably helped people refocus their energies towards transforming themselves, and creating new forms of expression. There's no doubt that this aspect set the stage for the Summer of Love. Indeed in July 1967, this aspect occurred again (Neptune Retrograde), with Neptune going direct in August, emphasizing the lesson further!
The planet Uranus is key to the Movement's revolutionary ideas, originality, experimentation, and quest for freedom. Pluto made us toss out the old ways that were useless, transmute that which was worth saving, heal ourselves and our environment, and integrate those new transformative ideas into our collective consciousness.

C'mon people now, smile on your brother,

ev'ry-body get together, try to love one another right now.

Chet Powers (Get Together)
Neptune, the intuitive, idealistic, artistic, inspirational planet was directly responsible for the new forms of music and art that developed. But more importantly, as the higher vibration of Venus, the planet of Love, it helped us see and understand the true nature of universal Love. Love of all things, our fellow man, nature, the planet, the universe, even God, the very source of Love. It's no coincidence we called our awakening to this knowledge, the Summer of Love.
Neptune also represents escapism, drug use and abuse. This was certainly an important part of the Hippy culture. Besides all the wonderful, creative, inspirational tendencies these astrological events portray, there was a definite downside. Many kids dropped out of school, ran away, got addicted to certain hard drugs, overdosed and some even died. While Hippies relished their freedom, many refused to take responsibility for their actions. Fortunately, the Neptune aspects (conjunction and sextile) were very positive and the long-term effects were likewise very good.
These astrological events, because they involve the outer planets, occur over a long period of time, affect a large number of people, influence social structures and can bring about great changes that take many years to manifest. They also affect generations in different ways since our natal (birth) astrology differs (particularly the outer planets). Whereas one generation may be open to the changes, another might be highly reactionary, as was the case in the 1960s. Even though young people in the '60s had virtually no power (the voting age was still 21), our in-your-face, extremely vocal radicalism and the violent conservative backlash only served to underline the hypocrisies, outdated attitudes and serious failings of the system.
The deeper, more subtle, changes that the Hippy Movement generated are still being integrated into our social and political structures as well as our collective psyche. It appears that the confluence of planetary influences, combined with a rebellious open-minded generation, a range of innovative ideas, new powerful psychedelic chemicals, and increasing social pressures to conform, succeed, and fight an unwinnable war served to spark individually and collectively a far reaching transformation, unlike any seen before.
When people ask, What happened to the Hippies? they are wondering why the Summer of Love ended. Astrologically, planets and people change their positions over time. What motivated and inspired us astrologically no longer exists. Other forces dominate our lives at the present. However it serves no purpose to forget and bury the past. Let the past inspire us to improve our lives and those conditions surrounding us so that new generations may benefit from our wisdom and enlightenment.
The moral, social, ethical, and environmental dilemmas we face now are but a taste of things to come for our children and grandchildren. It's time we reexamine our lives, put the past in proper context, learn some important new lessons, and relearn some old ones. I believe that we all have within us this incredible store of knowledge and wisdom. Certain conditions bring it out, be they astrological, social, chemical, or spiritual. We must re-ignite the spiritual lamp so we can light the way for the generations to follow.
* By the way, the words to the song Aquarius (quoted above) weren't written by an astrologer and make very little sense since the moon goes into everyone's second house once a month, and Jupiter aligns with Mars almost once a year. Therefore they don't indicate anything like the dawning of an age. (I suppose they could've been referring to the U.S. natal chart progressed into the 1960s, but I doubt it). However, the sign Aquarius is ruled by the planet Uranus which as you can see was the big influence during the Hippy Movement. I guess the Age of Uranus didn't quite have the same ring….
Posted by: Skip
Views: 27900
Topic:3
What really distinguishes this generation. . . is its determination
to act, its joy in action, the assurance of being able to change things by one's own efforts.
Hannah Arendt (1972)
The popular stereotype of hippies describes them as lazy, unmotivated,
even apathetic. At times we can be this way, especially when stoned. But
if you look back at history, you'll find just how many causes we were actively
involved with, and how many great things we accomplished. This chapter
reviews the circumstances that led to the hippy movement, the major causes
that hippies supported, the outcomes of our movement's activities, and
those causes that still remain to be tackled.
Hippies started the ecology movement. They combated racism. They
liberated sexual stereotypes, encouraged change, individual pride, and
self-confidence. They questioned robot materialism. In four years they
managed to stop the Vietnam War. They got marijuana decriminalized in fourteen
states during the Carter Administration.
Timothy Leary (Chaos and Cyberculture)
Hippies were part of the first generation to face the real threat of
nuclear annihilation as children. We were supposed to be reassured by the
fallout shelters popping up everywhere and the drills we had in school
where we hid under our desks. Nobody wanted to face the reality of nuclear
war. We had to discover that reality ourselves, and bring it to the attention
of our elders. Our parents' denial of the consequences turned to anger
in our generation as we learned the truth.
Whenever you find yourself on the side of the majority,
it's time to pause and reflect.
Mark Twain
This was the first of many startling discoveries we were to make as
we matured into young adults. The legacy of WWII and the boom years that
followed was a prevailing attitude that America could do no wrong. Victorious
in war, we would lead the world in peace. Prosperity and optimism was taken
for granted. Hell, we even figured we could walk on the moon!
Southern change gonna come at last!
Now your crosses are burning fast,
Southern Man.
Neil Young (Southern Man)
But all was not right in the land of plenty. At the start of the 1960s,
civil rights was the issue of the day. Black people were demanding equality
under the law. At that time blacks could vote in national elections, but
in local elections, especially in the south, blacks were denied the franchise.
This was only one of many rights denied black people. In theory, black
people had equal rights, but in reality America was still practicing Apartheid.
Segregation was the law in the south.
Think of all the hate there is in Red China,
then take a look around to Selma, Alabama.
Barry McGuire (The Eve of Destruction)
In 1960, black people were taking to the streets in organized protests.
Sit-ins at segregated lunch counters in southern cities were inciting both
blacks and whites to action. College students, many of them white, were
getting involved in these actions and learned a few things about non-violent
protest. This was risky in the south. Some protesters were beaten or murdered
as a result of their activities.
If the button is pushed, there's no running away.
There'll be no one to save with the world in a grave.
P.F. Sloan/Barry McGuire (The Eve of Destruction)
The anti-nuclear movement started gaining ground in the early '60s as
well. With more countries testing nuclear weapons, and production increasing
dramatically, the concern was worldwide. President Kennedy urged Americans
to build fallout shelters while Ban the Bomb demonstrations in America
and Europe attracted tens of thousands of students and intellectuals such
as Bertrand Russell.
We must learn to live together as brothers or perish together as
fools.
Martin Luther King, Jr.
Civil rights and anti-nuclear protests often included marches, sit-ins,
speeches and songs by famous people, signs with slogans, and chants. These
protests were always marked by peaceful intent. If things got ugly it was
usually due to police tactics or violent counter demonstrations (by such
organizations as the KKK). The SDS, Students for a Democratic Society,
got its feet wet in these early demonstrations. They would later organize
anti-war campus protests around the country.
Why do we never get an answer, when we're knocking at the door?
With a thousand million questions, about hate and death and war.
'Cause when we stop and look around us, there is nothing that we
need,
in a world of persecution, that is burning in its greed.
The Moody Blues (Question)
Young people began to get the idea that their government didn't really
have the interests of the people as their main priority. Just as President
Eisenhower had warned, the military/industrial complex was having undue
influence on U.S. policy making. There were big profits to be made in the
arms race. And the legacy of the McCarthy witch-hunts of the 50s was back,
haunting us as our paranoid government saw the threat of Communism everywhere.
Mankind must put an end to war, or war will put an end to mankind.
John Fitzgerald Kennedy
President Kennedy stood up to Premier Krushchev over Soviet nuclear
missiles in Cuba, nearly causing WW III. But it was LBJ (President Lyndon
Baines Johnson) who was to lead America into a full-scale war in Vietnam.
Some believe Kennedy was about to withdraw from involvement in Vietnam
when he was assassinated on November 22, 1963.
Ask not what your country can do for you, but what you can do for
your country.
John Fitzgerald Kennedy
People young and old saw the American dream buried along with Kennedy.
We awoke quickly to face the nightmare of reality. It was only two days
after President Kennedy died that LBJ escalated U.S. involvement in the
Vietnam War.
Hey, hey, LBJ, how many kids did you kill today?
Anti-war chant
Eighteen months later, we were getting even more involved in Vietnam.
First we sent more advisors, then we started bombing North Vietnam and
ramped up the draft. In March 1965, American foot soldiers first engaged
the Vietcong on their home turf. Later that same month the SDS organized
the first Teach-In about the Vietnam War at the University of Michigan.
The following month, the SDS led the first anti-war march in Washington
D.C.. Over 25,000 people showed up, including singers Phil Ochs, Joan Baez
and Judy Collins
Hell no, we won't go!
Anti-war chant
Student deferments and Conscientious Objector status became more difficult
to obtain. Tens, then hundreds of thousands of young people had to give
up their dream of college to go fight a terrible war in a distant land.
Some of them burned their draft cards, others fled to Canada to avoid the
draft. As more and more of them returned in body bags or were termed MIA
or missing in action, it became clear we weren't winning in Vietnam.
You're old enough to kill, but not for votin'.
You don't believe in war, but what's that gun you're totin'?
P.F. Sloan/Barry McGuire (The Eve of Destruction – Topped the charts
Sept 25, 1965)
On October 16, 1965 a nationwide anti-war protest brought out 100,000
people in 80 cities around the country. By 1967, the opposition to the
war was going full steam. On April 10th, a nationwide protest, Vietnam
Week, started with draft card burnings (now illegal) and anti-draft demonstrations
around the country. On April 15, a huge anti-war protest in New York City
included 400,000 (equal to the number of soldiers in Vietnam at the time)
who marched from Central Park to the United Nations. Speakers included
Martin Luther King, Stokely Carmichael and Dr. Benjamin Spock.
Until the philosophy that holds one race superior, and another, inferior,
is finally and permanently discredited and abandoned, everywhere is war.
Haille Sellassie/Bob Marley (War)
While the hippies celebrated their freedom with the Summer of Love in
San Francisco, and Flower Power Day in New York, it was a Summer of Rioting
in the ghettos of America. Blacks took to the streets in Chicago, Brooklyn,
Cleveland, Baltimore, Newark and Detroit, where 43 died in some of the
worst rioting in U.S. history. It was just the beginning of the Long Hot
Summer.
Burn, baby, burn!
Stokeley Carmichael
Why did blacks riot? Some saw a race war as the only way to freedom.
Years of peaceful protests had not really changed much for black people.
Despite the passage of various Civil Rights acts, there was still widespread
discrimination, racism and economic inequality. The radicalized elements,
especially the Black Panthers were arming themselves and inciting others
to confront the establishment, violently if necessary.
Our program is cultural revolution through a total assault on culture,
which makes use of every tool, every energy and every media we can get
our collective hands on… our culture, our art, our music, our books,
our posters, our clothing, the way our hair grows long, the way we smoke
dope and fuck and eat and sleep-it's all one message-
the message is freedom.
John Sinclair (1969) The White Panther Party Statement
The Black Panthers were the inspiration for other groups including the
White Panthers and the Weathermen (a radical splinter group from the SDS)
to use violence against the establishment. This took the form of bombings
of symbols of the military/industrial/economic system like banks.
All we are saying is give peace a chance.
John Lennon (Give Peace a Chance)
The black and hippy protests going on during this period overlapped
(time-wise), but most hippies were still intent on peaceful protest. On
October 21 and 22, 1967, 35,000 anti-war protesters stormed the Pentagon.
They were greeted with tear gas. Eventually all the demonstrators sat down
in front of the Pentagon and the assembled troops (MPs). The standoff continued
while the protesters held teach-ins, sang songs, chanted and listened to
speeches. Many demonstrators went up to the MPs and talked to them about
peace and love. A famous photo shows a young man placing a flower in the
rifle muzzle of a guardsman. As day became night, some of the troops were
won over. The protest was so peaceful at this point, no one felt threatened.
People started fires to keep warm, and a community was forming.
Around midnight, paratroopers relieved the MPs and they started to clear
out the demonstrators with force. 647 protesters were arrested, often after
being severely beaten by the paratroopers and U.S. Marshals. In response,
later that same week, draft deferments were eliminated for those who violated
draft laws or interfered with recruitment, two common tactics of the protesters.
The draft is white people sending black people to fight yellow people
to protect the country they stole from the red people.
The musical, Hair
In December a Stop the Draft movement was organized. It included 40
antiwar groups, and nationwide protests were coordinated. On Dec 5, 1967,
1000 antiwar protesters tried to close the New York City induction center,
where draftees reported. 585 were arrested including Allen Ginsberg and
Dr. Benjamin Spock.
There's battle lines being drawn.
Nobody's right if everybody's wrong.
Young people speaking their minds
Getting so much resistance from behind.
Buffalo Springfield (For What it's Worth)
On Dec 31, 1967, Abbie Hoffman, Jerry Rubin, Paul Krassner, Dick Gregory,
& friends pronounced themselves Yippies. On Jan 16, 1968, they founded
the activist Youth International Party which was to organize protest actions
including the famous demonstrations during the Democratic Convention in
Chicago.
The battle outside ragin' will soon shake your windows and rattle
your walls.
Bob Dylan (The Times they are a-changin')
For three days, 10,000 demonstrators were met by 12,000 Chicago police;
6,000 National Guard; 7,500 U.S. army troops; and 1,000 FBI, CIA &
other services agents. These government agents then proceeded to riot,
inflicting heavy damage upon the protesters. Outnumbered and outgunned,
the only protection the protesters had was their voices. They shouted the
whole world is watching while news cameras filmed some of the less violent
events. Chicago Mayor Daly (and the U.S. government no doubt) wanted to
teach the hippies and yippies a lesson.
Off the Pigs!
Huey Newton
Meanwhile the level of violence on the streets everywhere was rising
dramatically. After the assassination of Martin Luther King Jr. on April
4, 1968, spontaneous riots erupted in 125 cities across the country. Oakland
Police ambushed the Black Panthers. Eldridge Cleaver was arrested with
a bullet-shattered leg and Bobby Hutton was shot and killed.
Make Love, Not War
Unknown
Days later, hippies held a Love-in at Malibu Canyon, Calif. and the
Spring Mobilization against the Vietnam war began soon after. Students
at Colombia and Boston Universities occupied administration buildings on
college campuses to protest discriminatory academic and financial policies,
and to add ethnic studies to the curriculum.
If we cannot now end our differences,
at least we can help make the world safe for diversity.
John Fitzgerald Kennedy
Meanwhile, the Women's Liberation movement was gearing up. Women were
deeply involved in the Anti-war movement from the start. They helped organize,
contributed money, marched, sang songs and got arrested like everyone else.
But women inspired by the civil rights movement had their own agenda. More
women than ever were leaving the home and entering the work force.
Freedom is never voluntarily given by the oppressor;
it must be demanded by the oppressed.
Martin Luther King, Jr.
Tired of being treated like second class citizens, exploited economically,
sexually, and without equal rights, they decided to break from the other
protest movements and get politically active. In 1966, NOW, the National
Organization of Women was founded. By 1968 women groups had multiplied,
demanding the right to abortion, childcare, and an end to economic, political,
educational and sexual discrimination. Women had their work cut out for
them trying to raise the consciousness of Americans taught to see them
only as sex objects or mothers.
The ultimate measure of a man is not where he stands in moments of
comfort,
but where he stands at times of challenge and controversy.
Martin Luther King, Jr.
American society had never been attacked on so many fronts, so vociferously,
as it did in the closing years of the 60s. The Women's movement was just
one more log on the fire of discontent eating away at the white male dominated
social structure.
When a nation is filled with strife, then do patriots flourish.
Lao-Tzu
During this time, a typical newscast would start with the latest violent
clashes in the streets of some ghetto, followed by scenes of marches and
speeches from some anti-war rally. Then a sobering set of statistics of
dead soldiers in Vietnam, after which some conservative politician would
be interviewed saying how we're winning the war, and if we would just re-elect
him, it would be over in a jiffy.
One of the greatest casualties of the war in Vietnam is the Great
Society
… shot down on the battlefield of Vietnam.
Martin Luther King, Jr.
As the troop level in Vietnam approached its all-time high of 543,000,
the Vietnamese launched the surprise Tet Offensive, which marked the turn
of the war in their favor. The My Lai massacre of a whole Vietnamese village
including women and children by American soldiers was reported and the
media had a field day. The war was leaving a bad taste in everyone's mouth
by now. LBJ deciding his Vietnam policy was a liability and a failure,
decided not to run again for president (perhaps the fact that Robert Kennedy
announced his candidacy had something to do with it), and ordered a partial
bombing halt. Within two months, peace talks began in Paris.
Those who make peaceful revolution impossible
will make violent revolution inevitable.
John Fitzgerald Kennedy
As 1969 began, students all over the country were taking over campus
buildings and issuing demands. Violence was everywhere. The U.S. launched
the biggest ever bombing campaign against North Vietnam. In New York City,
police raided a gay bar in Greenwich Village, which lead to the Stonewall
Uprising where 2000 protesters battled 400 police, thus starting the Gay
Liberation Movement. Cult leader Charles Manson and his followers murdered
actress Sharon Tate and the LaBiancas.
You don't need a weatherman to know which way the wind blows.
Bob Dylan (Subterranean Homesick Blues)
As the Chicago Eight trial got underway, in which the Yippie leaders
were charged with conspiracy and inciting a riot, the Weathermen began
their Days of Rage with bomb attacks against establishment targets. On
May 15, 1969, hippies camping out peacefully in People's Park in Berkeley
were attacked and forcibly removed by police and the National Guard. On
July 20, 1969, Man set foot on the moon. It seemed that we had to go that
far just to find some peace. Then again…
The important thing that you have proven to the world is that
half a million kids can get together and have fun and music
and nothing but fun and music, and I bless you for it!
– Max Yasgur, owner of the farm where Woodstock took place.
In the middle of all this mayhem, much to their eternal credit, over
half a million hippies managed to have three days of peace, love, fun and
music at the Woodstock Music Festival in August 1969. In a way this was
one of the most political (or apolitical) statements ever made by hippies.
At Woodstock, a huge, virtual city appeared without adequate planning for
such a large group. The only agenda anyone brought with them was to have
a good time, groove on the music and each other. Without leaders, without
police, without government, without violence, they managed to feed, and
care for themselves outdoors despite the heat, rain and mud. The Woodstock
Nation had left its mark on the world.
Darkness cannot drive out darkness; only light can do that.
Hate cannot drive out hate; only love can do that.
Martin Luther King, Jr.
On Oct 15, 1969, another half million people took to the streets around
the U.S. in peaceful protests during the first Vietnam Moratorium. One
month later, 500,000 marched in Washington DC as part of the largest antiwar
rally in U.S. history. Speakers included Eugene McCarthy, George McGovern,
Coretta King, Dick Gregory, and Leonard Bernstein. Singing songs of peace
were Arlo Guthrie, Pete Seeger, Peter, Paul, & Mary, John Denver, Mitch
Miller and the touring cast of Hair.
What is the use of physicians like myself trying to help parents
to bring up children healthy and happy, to have them killed in such numbers
for a cause that is ignoble?
Dr. Benjamin Spock
By the end of the year over 100,000 soldiers had died or been injured
in Vietnam, and a draft lottery had begun. A free concert given by the
Jefferson Airplane and the Rolling Stones turned to tragedy at Altamont
as the Hell's Angels killed a man waving a gun. It was a symbolic end to
a violent year. Some say it marked the end of innocence for the Love Generation.
If it takes a bloodbath, let's get it over with.
Ronald Reagan, then Governor of California, on how to deal with student
unrest.
1970 began in similar fashion with the student riots in Isla Vista,
California and the Weathermen bombing the Bank of America there and office
buildings in five states. Three Weathermen were killed when a bomb they
were working on exploded in a house in Greenwich Village, NY. On March
1, 1971 a bomb exploded in a Capitol restroom. The Weather Underground
claimed responsibility saying it was in response to the U.S. involvement
in Laos.
Turn the earth to sand and still commit no crime!
The Moody Blues (One More Time to Live)
The Vietnam War, wasn't the only topic that riled hippies. In 1969,
a disastrous oil spill near Santa Barbara, California focused our attention
(again) on the environment. Hippies were frustrated with the lack of government
initiative towards cleaning up the environment and leniency with corporate
polluters. So we organized, protested, and contributed to environmental
groups and by 1970, the Ecology Movement was in full swing. The National
Environmental Policy Act, or NEPA was signed into law and on April 22,
the first Earth Day was declared. This landmark event, involving 20 million
people, raised awareness about how humans were treating the planet and
ways to mitigate the impending dangers to the environment. The Environmental
Protection Agency was soon established to monitor and clean up toxic wastes.
The Nuclear Non-Proliferation Treaty also went into effect.
Soldiers are cutting us down!
Crosby, Stills & Nash (Ohio)
College protest had become so commonplace by 1970, that it was a horrible
shock when the news reported thirteen unarmed student protesters being
shot, and four killed by the National Guard at Kent State University, Ohio.
Ten days later, police killed two students at Jackson State University
during violent student demonstrations. The very same week, antiwar protesters
in NYC were attacked by construction workers. It was clear that the ongoing
protests were dividing the country and the violence was totally out of
hand.
How many deaths will it take 'til he knows, that too many people
have died?
Bob Dylan (Blowin' in the Wind)
Despite the peace talks (just how long DID they spend discussing the
shape of the table?), the Vietnam War dragged on, taking more lives and
further alienating us from our government. As more 'Nam veterans returned,
they brought back horror stories about the war. Soon they were the focus
of protests. Vets appeared at the forefront of the Peace movement, and
they were a powerful ally, since they had the respect of the warmongers.
Many people still think the protesters hated the soldiers who went to
war. Far from it! All of us knew people who served in Vietnam and respected
them. It wasn't their choice, they were drafted. At the start of the war
many went with a spirit of my country, right or wrong and jeered the
protesters. Some protesters did focus their attention on the soldiers,
since they felt they should have resisted the draft, but that was more
of a media stunt. Once they got there, even the most devout, brainwashed
soldier faced his own apocalypse. When those lucky enough to survive
returned, their attitudes were often similar to those who protested the
war.
I know vets who are so fucked up from their experience that they must
take heavy prescription drugs for the rest of their lives otherwise they
freak out. One vet, a distant relative of mine is denied contact with his
family to this day. Why? Because they're afraid of him! I spent a few days
with him just before they shipped him to 'Nam. I found him fun and full
of life. When I saw him next he was close to being a vegetable, yet he
was physically unharmed in the war!
The Vets' wounds mirror the wounds the country suffered. They still
haven't healed. Hawks and doves still argue over foreign policy. America
has now taken on the role of World Policeman. Fortunately it appears we
have learned some lessons and now our government seems reluctant to put
American soldiers on the front line, preferring to use our superior technology
as the weapon of choice. Kill them from the air and Americans won't have
to see the mangled, burned bodies of women and children below.
But the selective service system still exists to register young men
who turn 18 so they can be drafted should the need arise. America can find
it all too easy to justify intervention when ethnic cleansing (Bosnia,
Kosovo, East Timor) is involved, or when its so called strategic interests
are at risk (the Gulf War). The attitude is shoot first, ask questions
later. One should never feel we are at peace when we still have the nuclear
capacity to wipe out (almost) all life on the planet.
There is a Creator.
Look in the mirror and laugh.
Look in the heart and smile.
Look at the Creation and cry.
We are the caretaker of the Creation.
We have forgotten who we are.
We have forgotten why we are here.
The trees speak of the Creator.
The birds sing of the Creator.
The Creation speaks to us.
Are we listening or are we too busy?
Skinwalker (CreeWarrior@webtv.net)
On the environmental front, hippies established and supported such organizations
as Greenpeace, Earth First!, Friends of the Earth, etc. They lobbied Congress
and took direct action against those whose only motivation is economic
gain regardless of the impact on the planet's ecology. Some of their efforts
are as legendary as they are dangerous. One day we'll all look back on
these brave activists who risked their lives and freedom and hail them
as heroes. You, too, can be a hero by supporting such organizations that
put the common good above selfish short-term interests. Earth is the mother
of us all, and we must treat her with respect.
I have a dream, that my four little children will one day live in
a nation where they will not be judged by the color of their skin but by
the content of their character.
Martin Luther King, Jr.
Although much has been achieved in the area of Civil Rights, racism,
discrimination and economic inequality still plague minorities in America.
Until we end the cycle of bigotry and fear that one generation passes on
to another, this problem will continue to haunt us. Hippies practice Love
and Tolerance for all beings, and this is an important message to share
with everyone. Remember, actions speak louder than words and hugs are warmer
than handshakes.
Think Globally, Act Locally
bumper sticker
Nuclear, biological and chemical threats still hang over our heads.
Perhaps more than we realize. The technology has filtered down to where
maniacal despots without inhibitions can get their hands on weapons of
mass destruction. We face a challenging moral dilemma dealing with such
people. Our lack of resolve on this issue will come back to haunt us one
day.
The Marijuana Issue
Just say NO to INTOLERANCE!
Hippyland
It does seem that hippies as well as many other groups have a reluctance
to get involved in an issue unless something personal is at stake. One
issue that is getting hot now certainly affects hippies personally. The
issue is marijuana. Everyone has an opinion whether it be to legalize,
decriminalize, medicalize or industrialize. Until we all get together on
this issue, THEY will have the upper hand. It has been politically unfeasible
to discuss this issue with the anti-drug hysteria that has swept the nation
for three decades. Now things are changing. This is one issue that can
unite us again.
Marijuana has been used for millennia to heal, inspire, clothe, and
warm humanity. It can even feed us as it's one of the best protein sources
known. Yet we have vilified this magical herb to where even innocent children
suffer when their parents are given 20 year jail terms, often on a first
offense. At one point we decriminalized it in many states. Now it's lumped
in with heroin as the most dangerous kind of drug. Thousands of people
are in need of its medicinal properties and are denied such comfort by
law.
One who breaks an unjust law that conscience tells him is unjust,
and who willingly accepts the penalty of imprisonment in order to arouse
the conscience of the community over its injustice, is in reality expressing
the highest respect for law.
Martin Luther King, Jr.
Today, we have a War on Drugs which is really a War on Americans. Our
government takes Woman and Children prisoners every day this war continues.
We justify such actions as a deterrent, yet handing out 20-30 year sentences
to (some) first time offenders, is far worse than how we punish many murderers.
PLEASE END THE WAR! PLEASE FREE THE PRISONERS!
With our thoughts we make the world
The Buddha
YOU can make a difference! As this issue heats up, get involved with
your statewide and national organizations. NORML (National Organization
for the Reform of Marijuana Laws) is a good place to start. Remember, all
drugs are NOT created equal. Your mind and your body are yours. No one
has a right to tell you how to use them or how to heal them. FREE YOUR
MIND.
Big Brother is Here!
The purpose of this program is to expose, disrupt, and otherwise
neutralize the activities of the various new left organizations, their
leadership, and their adherents…. We must frustrate every effort of these
groups and individuals to consolidate their forces or to recruit new or
youthful adherents. In every instance, consideration should be given to
disrupting organized activity of these groups and no opportunity should
be missed to capitalize on organizational or personal conflicts of their
leadership…. The organizations and activists who spout revolution and unlawfully
challenge society to obtain their demands must not only be contained, but
must be neutralized.
FBI director J. Edgar Hoover in Disruption of the New Left
counterintelligence memo dated May 14, 1968
It's clear that there has been a coordinated effort on the part of the
federal government, local agencies, even the media to disrupt, discredit
and undermine the legitimate right to protest in the United States. The
extent of this conspiracy has yet to be determined because so many documents
relating to this period are still classified. To justify their actions,
many sought to find communist instigators just as McCarthy did in the 50s.
Big Brother is Watching You!
George Orwell (1984)
Agents infiltrated every student group, every left leaning political
group, and every minority organization, to carry out J. EDGAR's dictum.
They used every counterespionage tactic available at the time, including
tailing people, informants, tapping phones, keeping confidential records
on individual members' activities including drug use, sexual liaisons,
and other information that had nothing to do with their political activities.
Is it any wonder these groups lost their leadership, their focus, their
energy? With agents everywhere, who could you trust?
The truth is that this country's leaders cannot tolerate dissent from
within if it threatens the established order. As a result the great tradition
of protest has come to a grinding halt in this country. There is now an
underlying feeling that if you voice your politically incorrect opinions
in a coordinated fashion you'll get into trouble.
We have miles and miles of pretty files of your forefather's fruit.
And now to suit our great computer, you're magnetic ink.
The Moody Blues
Thanks to the Internet, our government has new methods to pry into our
personal lives. They now can and do intercept any communication transmitted
over the web that they choose. They scan websites for pornography, drugs
and other things they disapprove. They have agents monitoring chatrooms
and postings. They look for keywords. Once they've found a suspect they
read his/her incoming and outgoing e-mail. Then they do the same to those
people that person has contact with, and so on. And they cry that this
isn't enough! They want more power over what is said and done on the Internet.
Our government thinks they should be controlling everything, everywhere.
It riles them to believe that you perceive the web they weave
…so keep on thinking free!
The Moody Blues
Big Brother is here friends. He is watching, listening, taking notes,
making lists of names. The danger of this is that we will all eventually
have a file. Whether it gets used against us depends upon what we do. It
is another means of controlling us. If a person were to decide to get vocal
about his opposition to government policies, they can just pull his file,
and haul him in on some trumped up charge (perhaps statements made out
of context, or an agent-provocateur can lead the person into some illegal
activity). I'm sure writing this book will put me on an enemy list in some
government agency (if I don't have a huge file already!). What I wonder
is, will anybody care when I'm hauled away for speaking my mind.
Posted by: skip
Views: 44410
Topic:9
But I would not feel so all alone, everybody must get stoned.
Bob Dylan (Rainy Day Women nos. 12 & 35)
In the 1960s the hippies, en masse, undertook the largest uncontrolled experiment with drug use in the history of mankind. In those days it wasn't unusual to be handed a pill, and swallow it with the only instruction You'll dig it, it's groovy. You trusted your fellow hippy and you wanted to get high and have a new experience. This was freedom. This was rebellion. This was cool. We discovered that Pandora's stash box was full of drugs!
Purple Haze all in my brain, lately things don't seem the same.

Actin' funny but I don't know why. 'Scuse me while I kiss the sky.

Jimi Hendrix (Purple Haze)
From laboratories in pharmaceutical companies, on college campus and
bathrooms around the country came a plethora of new drugs with names like
LSD 25, DMT, purple haze, MDMA, orange sunshine, synthetic mescaline, psilocybin,
STP and many more. The purity and action of these drugs got more dubious
as time went on, as unscrupulous dealers sought to capitalize on the drug
craze. Along with methamphetamine, cocaine, marijuana, even heroin, hippies
tried whatever they could get their hands on.
If you can remember the '60s, then you weren't there.

Unknown
Why did hippies use drugs so extensively without concern? Let's look
at the history of drug use leading up to this situation. After World War
II, the pharmaceutical industry exploded with research into new drugs.
They produced drugs to prevent disease, to cure disease, to alleviate pain,
to relieve upset stomachs, to keep you alert, to help you to sleep, to
lessen worry, to reduce hyperactivity in children, to remove the symptoms
of psychological disorders. Thanks to the industry's aggressive campaigns
in the media and the doctor's office, every medicine cabinet filled up
with drugs for every sort of ailment.
One pill makes you larger, and one pill makes you small.

And the ones that mother gives you don't do anything at all.

Go ask Alice, when she's ten feet tall.

Jefferson Airplane (White Rabbit)
I remember when I was a child of eight or so, having a headache or toothache,
and my mother giving me an aspirin saying it would make it feel better.
I like many of my generation was curious about drugs even at that age.
I asked my mom If it makes you feel better when you hurt, what does it
do when you feel fine? My thought was that it would make you feel really
good! Yes, I had what it takes to be a drugstore cowboy even then.
Better living through chemistry.

Dow Chemical advertisement
Drugs were portrayed as wonders of modern technology. We were led to
believe that soon all diseases would be conquered by taking some drug.
It was a time of unbridled optimism and the pharmaceutical propaganda worked
well on us young children. After all by the time I was eight, I'd downed
thousands of vitamins, hundreds of aspirins, had vaccines on sugar cubes
and in needles, drank colorful syrups for coughs, taken antibiotics to
kill bad bugs inside me. And I was a very healthy child!
Not feeling right? – Take a Pill!

Saturday Night Live
So in the early 60s, drugs were not seen as evil. Yes, heroin was that
bad drug that junkies were addicted to. But all the rest were good and
helped heal us, or at least made us feel better. It's taken a prolonged,
decades long, anti-drug propaganda campaign to undo the pro-drug pharmaceutical
company brainwash. Now kids are more confused than ever. Many eagerly spout
the politically correct line drugs are bad, while they wash down their
Ritalin with caffeinated colas, then sneak a cigarette or a beer between
classes.
Reality is a crutch for people who can't handle drugs.

Unknown
In the 1950's the Beats were fond of marijuana and wrote and sang about
it, often in veiled terms. Illegal since the 30s, it was underground and
occasionally someone famous would be busted with it. But the Beats were
far fonder of alcohol as were most people. Alcohol was and is the true
gateway drug, if any actually exists. We all have a drink before our first
date with Mary Jane.
I saw the best minds of my generation destroyed

by madness, starving hysterical naked,

dragging themselves through the negro streets at

dawn looking for an angry fix,

angelheaded hipsters burning for the ancient

heavenly connection to the starry dynamo in the

machinery of night,

who poverty and tatters and hollow-eyed and high

sat up smoking in the supernatural darkness of

cold-water flats floating across the tops of cities

contemplating jazz.

Allen Ginsberg (Howl)
The Beats were aware of the effects of marijuana: increased sensitivity
and creativity. Artists, poets, writers, musicians, all felt inspired under
its influence. It would usually surface at parties and along with alcohol
(usually wine), helped lower inhibitions and get the party moving. It was
in this group context where the uninitiated would usually encounter their
first joint.
I get by with a little help from my friends,

get high with a little help from my friends.

The Beatles (With a Little Help From My Friends)
With the hippies, the group scene was just as important and influential.
When you saw your friends all participating in an illegal act without negative
consequence, and lots of positive ones, who could resist? Peer pressure
at its most effective. I smoked my first joint with my fellow cabin mates
at a summer camp where I worked when I was 16. A few months later, I was
at college smoking it every day, and had already taken my first LSD trip.
Feed your head!

Jefferson Airplane (White Rabbit)
It's interesting to speculate what might've been had LSD not become
available to us. How much was it responsible for? More powerful than either
mescaline or psilocybin, and far easier to mass produce, its impact cannot
be underestimated. Many of today's technological wonders including the
personal computer and the Internet are due to the inspiration and enlightenment
of LSD (and marijuana). Carl Sagan has admitted (posthumously) his use
of marijuana to inspire his best-selling books Contact and Cosmos.
Avoid all needle drugs.

The only dope worth shooting is Richard Nixon.

-Abbie Hoffman
Colorful fashions, several art movements and of course the incredible
outpouring of musical talent in the 1960s was directly due to the impact
of psychedelic drugs. Having such open minds, hippies were the ones who
experimented with and experienced the insights these drugs provide, thus
unleashing a barrage of new ideas upon society.
LSD melts in your mind, not in your hand.

Unknown
What is it about LSD that makes it such an inspirational experience?
I'm having a hard time coming up with an analogy for those who haven't had
the LSD experience. But I'll try one. If using marijuana encourages thoughts
about God, and mescaline is like seeing or talking with God, then an LSD
trip is experiencing the world as God. That is its mind-blowing potential.
The Shamans
The hippies were blessed to have among them some individuals who can be
considered Psychedelic Shamans. These shamans led the way, first by experimenting
themselves, then by reporting the results and promoting their realizations
in various media. The following brief portraits are taken from Hippyland's
Psychedelic Shamanism page. Please see the bibliography for recommended
reading by these authors, or visit our online bookstore at https://hipmarket.com/bookstore/bookstore.htm
Aldous Huxley
– It's widely known that Huxley experimented with
psychedelics including mescaline and LSD. In fact as he lay dying, he asked
for and received his last dose of acid. His great works of fiction include
'Brave New World' about test-tube babies, consumerism and Soma, the drug
of choice. I'm still longing to take a Soma Holiday. Huxley's 'Doors
of Perception of Heaven and Hell' is a classic of psychedelic literature.
It's based on his experiences with mescaline and how it opened the doors
of the mind. The Doors named their rock group after this book.
Timothy Leary – The high priest of LSD, Leary is clearly the
King of Shamans. His role as professor at Harvard University soon took
a back seat to his public persona once he discovered for himself the powerful
insights available through psychedelics. Unable to restrain Leary's enthusiasm,
Harvard dismissed him, allowing Leary to experiment with psychedelics under
his own terms. Once freed from clinical restraints, Leary determined which
factors enhanced and promoted good trips. He was quick to realize that
the LSD trip was a religious experience that transformed the tripper for
life. He encouraged clergy, scientists, artists and many others to experiment
with LSD and recorded their experiences. His legendary sessions in Millbrook,
N.Y. yielded much data, but more importantly pioneered the personal and
interpersonal psychedelic experience as never before.
Leary became the focus of public debate about the use of drugs, leading
to the criminalization of LSD and other psychedelics. Leary himself became
the target of governmental repression, with Richard Nixon calling him the
most dangerous man in America. Imprisoned, escaped, on-the-lam, returned
from exile, Leary remained unfazed in his efforts to promote the psychedelic,
shamanic experience. His numerous books exhort the reader to discover for
himself the mind-expanding potential of psychedelics.
John Lennon – While John Lennon might have considered himself
foremost an artist and musician, he nevertheless met the criteria of a
shaman in today's society. His great influence among young people was due
to his charisma and talent. Lennon's experiences with psychedelics, particularly
LSD, changed his view of the world and the way he expressed himself through
his music. Not only did he become more experimental and inventive, but
his lyrics took on an otherworldly nature. His songs inspired countless
thousands to open their minds and experiment with psychedelics. Some of
his tunes were actually composed and recorded under the influence of LSD.
John was a tireless promoter of the hippy/shamanic message of peace, love
and understanding. His message reached the far corners of the planet.
Jim Morrison – Morrison, the songwriter and lead singer for the
Doors, was an iconoclast who used his fame to get his message across. A
poet and philosopher, Jim felt it necessary to push the envelope and society
as far as you could to find freedom. He knew that drugs were just Doors
to other worlds where few explorers ventured. His music, his lyrics and
his passion took us to some dark places in our personal and collective
psyches. Like any good shaman, Jim's real talent was taking us along on
his journeys into these forbidden realms and opening our minds with his
vivid perceptions.
Carlos Castaneda – Steeped in the shamanic tradition of the Nahuatl
Indians of Mexico, Castaneda weaves a tale of initiation, revelation, power
and transcendence in his series of books. The story of how Carlos meets
and accepts his apprenticeship under the tutelage of brujo Don Juan is
a masterpiece. The endless debate about whether it's a work of fact or
fiction is notwithstanding. The teachings underlying the work have great
merit, as they give meaning to existence and provide a path, the warrior's,
for those souls brave enough to confront their own weaknesses and transform
themselves.
Terence McKenna – Terence McKenna is a man who, like Gordon Wasson,
lived with the natives and learned their shamanic ways. Along with his
brother, Dennis, they added much to our knowledge of ethnobotany, the native
uses of psychedelic plants. McKenna's book, Food of the Gods, was a landmark
in this field. Terence is well known for his work with Ayuhuasca and DMT
as well as his lectures on these and other subjects.
Alexander & Ann Shulgin – This husband and wife biochemist
team have explored the whole range of psychedelic drugs including some
that few, if any, have tried. They are known as the parents of Ecstacy.
Their books Tihkal and Pihkal are filled with their psychedelic experiments
and experiences as well as how-to make your own.
Ken Kesey – In contrast to Timothy Leary's experimental approach
to psychedelics, Kesey explored the experiential. Along with his Merry
Pranksters, Kesey felt that psychedelics were a new way to experience the
world. Inviting diverse friends from Allen Ginsberg to the Hell's Angels
to his place in La Honda he was able to transform groups of people via
the communal trip. After turning on hundreds of mind travelers, he decided
to take his show on the road in a Day-Glo bus. Kesey and the Pranksters
went on a psychedelic cross-country trip that inspired many including
the Beatles (Magical Mystery Tour) to try to duplicate. The Pranksters'
famous Acid-Test parties where LSD laced Kool-Aid was dispensed accompanied
by music (by such notables as the Grateful Dead) and light shows were modern
day correlates to the shamanic rituals of old.
The War on Drugs
An unjust law is itself a species of violence. Arrest for its breach
is more so.
Mahatma Gandhi
In my opinion, the real reason for the War on Drugs, and the particular
emphasis on marijuana is that it is a way to control freethinking individuals.
This works by either denying access to mind-liberating substances, or by
imprisoning those who use them. Just as the FBI under J. Edgar Hoover maintained
a list of subversive enemies of the state, today's enemy list includes
anyone who uses (not necessarily abuses) drugs that are not beatified by
our medical/industrial/political machine.
If they can't control our minds, they must control our bodies, thus
prisons multiply. They fear a loss of control over the workforce, the primary
consumers, the taxpayers, and their political constituents. For if we stop
obeying our masters, it's tantamount to a slave rebellion. That is all
we are, slaves working for the next dollar. We are no longer individuals
with freedom to delve beyond the system's programmed parameters.
This threat is real, since the system offers no alternatives. You're
either on the bus or you're one of them. If you happen to be one of the
700,000 American Citizens who get arrested for a marijuana offense each
year, you know which side you're on. Likewise, if you're one of the millions
who live in fear that one day your illegal toke will get you busted or
fired, paranoia is your constant companion.
This is an issue that no hippy or freedom loving American can ignore.
It's symptomatic of a disease that has been growing within our system of
government since Timothy Leary and Ken Kesey took LSD out of the lab and
put it into the hands of the people. LSD would've been a great counter-espionage
tool if the CIA could have controlled it. But it's precisely this lack
of control, over the thoughts in peoples' minds that the established order
fears.
This is one issue hippies can unite on. Our brothers and sisters rot
in jail while we debate whether we should legalize industrial hemp. AIDS
and cancer patients live their last days in pain and nausea, some also
in jail, while we hide our past and/or present illicit activities from
families, friends and co-workers. Did your conscience and reason leave
you somewhere back in the '70s? Does the word hypocrite ring any
bells?
We must act on this issue, now! We must get beyond politically correct
attitudes and realize our government has declared war on freethinking,
freedom loving Americans. Only a sustained, well financed, organized, united
effort can possibly change peoples' thinking about marijuana. Marijuana
must be recognized for what it is: a medicinal herb, an effective pain
reliever and anti-nausea agent for critically ill patients, a plant with
1001 industrial uses, a sacred sacrament for many religions, and a safe,
alternative soft drug that can replace alcohol as a relaxing, non-aggressive
recreational activity for millions of people.
In addition our government should finance research into the medical
and cultural uses of other psychedelic chemicals. The shamanic and
ritual use of plants for personal exploration has been an accepted part
of society for thousands of years. To repress this use not only ignores
an important element of human culture, but the lack of knowledge about
these substances endangers the well being of those who seek self-discovery.
Posted by: skip
Views: 95295
Topic:10
Hippy Names
Due to the overwhelming response
to our Question of the Week, asking for names for a hippy baby, we have
decided to create this special page for hippie names.
If you're looking for a name for
your baby or you just want one for your new identity there's hundreds here
from
Ashley
to

Ziggy
. There's a
Rainbow

of names stretching from
Chelsea
to

China. 
From

Dawn
to
Dusk

in

Winter
or
Summer

these hippy names are fun!
 Many parents name their children
after great people.  Certainly a child named Jerry
or
Janis, Marley
or
Lennon will carry proudly the namesake of
someone who left behind a unique legacy.
Many popular hippy names derive
from nature, like Sky, Sunshine or
Rain. Some names with heavy meaning come from
India like Chakra, Dharma or
Om. Other names Echo
the hippy philosophy of Peace, Love and
Freedom.
We don't separate the names by sex,
as many are obvious, and those that are not can be either.
See all the Hippy Names Alphabetically
See all the Names by Popularity
For Great Hippy Music, check
out Hip Music Store!
To Buy books about Hippies go to Hip Bookstore!
Get Your FREE
E-Mail at Hipplanet Now!
Aïsha

Alice

Alishia

Allegra

Alma

Amanda

Andromeda

Angel

Angelica

Ariel

Ashley

Athena

Augie

August

Aurora

Autumn

Avery

Azura

Basil

Begonia

Belou

Blaze

Blossom

Blu

Blue

Brandon

Breanna

Breeze

Breezeann

Breezy

Brianna

Briget

Brisa

Bud

Burgundy

Butterfly

Buzz

Cady

Canuma

Capucine

Carmel

Carmen

Casey

Cassidy

Cassiopia

Celeste

Chakra

Chana

Charity

Chelsea

Cherish

China

Chloe

Christian

Clayton

Cloe

Cloey

Cloud

Clover

Coral

Coriander

Cosmic

Coyote

Crimson

Crystal

Cyress

Daisie

Daisy

Dakota

Dancer

Danna

Dawn

Daydream

Dazy

Deja

Delia

Delilah

DeLorean

Desert

Destiny

Dezra

Dharma

Doobie

Dude

Dusk

Dylan

Earth

Echo

Eclipse

Ember

Emerald

Emmanuel

Ethan

Evaan

Faith

Feather

Feelfree

Felicity

Fern

Fillmore

Flight

Flow

Flower

Floyd

Free

Freedom

Garcia

Georgia

Gia

Grace

Gretta

Hail

Hailey

Haley

Hanna

Hannah

Harmony

Heady

Heart

Heather

Holly

Honesty

Honey

Hope

Indica

Iris

Jaco

Jade

Jan

Janis

Jasmine

Jay

Jaya

Jazzerus

Jerry

Jewel

John

Joplin

Jorma

Journey

Journey

Joy

Julia

June

Justice

Kami

Karma

Kassia

Kaya

Keenak

Kelsey

Korin

Kukka

Kyle

Kyley

Land

Lavender

Layna

Leary

Lennon

Lenzee

Liberty

Lief

Light

Lilly

Logan

Lolita

Love

Lucy

Luna

Lylee

Lyric

Madrah

Magnolia

Mandy

Manu

Marigold

Marley

Matthew

May

Maya

Meadow

Melody

Micha

Mirakel

Mist

Moon

Moonjava

Moonshine

Morning

Moss

Natura

Nico

Nug

Ocean

Om

Opal

Orian

Paisley

Papers

Patches

Patchouli

Peace

Peaceful

Petal

Phoebe

Pink

Promise

Prosperity

Prudence

Quentin

Quincy

Quinn

Rain

Raina

Rainbow

Raine

Rainey

Rana

Rayne

Rayon

Renee

Revelation

Revolution

Rex

Rhiannon

River

Rose

Rufus

Ryvre (River)

Sadie

Saffron

Sage

Sapphire

Sativa

Scarlett

Seashawna

Sebastian

Secret

Seed

Serena

Serenity

Shadow

Shalom

Shannon

Shanti

Sky

Skye

Skylar

Skyler

Smiles

Snowphish

Soul

Spirit

Star

Starbright

Stardust

Starla

Starlight

Starr

Starshine

Stone

Storm

Sugar

Sugree

Summer

Sun

Sunburst

Sunflower

Sunny

Sunray

Sunshine

Sunstar

Talia

Terra

Thyme

Timothy

Topaz

Tranquilla

Trent

Trey

Trinity

Tuesday

Tyler

Understanding

Violet

Vishnu

Welcome

Wildwind

Willow

Wind

Windsong

Winter

Xavier

Yuna

Zachary

Zen

Zennia

Zeyla

Ziggy

Zoe

Zoey

Zora
Names by Popularity
Number indicates number of votes
Rainbow 23

Sunshine 18

Rain 17

Sky 13

Willow 11

Flower 10

Rose 10

Cassidy 9

Dharma 9

Ocean 9

River 8

Moon Beam 8

Daisy 7

Skye 7

Harmony 6

Hope 6

Love 6

Free 5

Freedom 5

Joy 5

Lilly 5

Peace 5

Star 5

Summer 5

Sunny 5

Maryjane 5

Daydream 4

Earth 4

Karma 4

Lennon 4

Sativa 4

Sunflower 4

Michael Rainbow 4

Autumn 3

Delilah 3

Dylan 3

Janis 3

Jerry 3

John 3

Moon 3

Peaceful 3

Storm 3

Blue 2

Butterfly 2

Charity 2

China 2

Crystal 2

Ethan 2

Faith 2

Feather 2

Grace 2

Indica 2

Iris 2

Jade 2

Lavender 2

Liberty 2

Magnolia 2

Meadow 2

Opal 2

Patchouli 2

Quinn 2

Raine 2

Sage 2

Sebastian 2

Shalom 2

Stardust 2

Starlight 2

Stone 2

Sun 2

Timothy 2

Xavier 2

Ziggy 2

Zoe 2
Combination Names
Astral Plane

Aurora Ashton

Autumn Flowers

Balbo Shrooms

Biebo Suncloud

Brian Joseph Lane

Burgundy Skye

Chasidy Rainbow Marie

Chelsea Morning

China Rose

Cloud Flower

Clover Deva

Cosmic River

Crimson Rainbow

Crystal Dove

Crystal Rain

Dakota Rain

Dylan Alexander

Ember Rose

Georgia Rain

Griffen Liberty

Holidais Peace

Ilia Raye

Jacob Elton Michael

Lennon Karma

Little Flower

Marie Juana

Mary Juanita

Maryjane

Miccah Sunrise

Michael Rainbow

Moon Beam

Moon Dance

Moon Love

Mountain Girl

New Sage

Nico Blue

Nite Smile

Ocean Blue

Ocean Breezes

Ocean Lilly

Peaceful Willow

Rain Dancer

Rainbow Rose

Rainbow Sky

Rainbow Star

Rainy Daylee

River Stone

Sandy Moon

Sara Aria

Seagull Dream

Sahara Sunshine

Shamica Sativa

Shelby Magnolia

Singing Hawk

Sky Larrisa

Stormy Carl

Sunshine Daydream

Tangerine Dream

Trickle Rain

Ty Kurt

Violet Skye

Wendy Crystal Sky

Wolf Song

Zoe Renee
Posted by: skip
Views: 850224
Topic:3
Music With A Message:

The 40 Most Influential Songs of the 1960's – early 70's
Hippies use music to express themselves emotionally, spiritually,
and politically. Music can make a statement, give voice to a movement,
even unite us. As hippies explore their inner world, music guides
them along in their quest for meaning. Without drugs it can get you
high. With drugs…, well, let's just say, music can be a religious
experience.
To explain the impact of music as a social phenomenon,
we need to go back before the hippies to the Civil Rights Movement.
The protesters would sing a song called We Shall Overcome. The
Rev. Wyatt Tee Walker, an associate of Dr. Martin Luther King, Jr., said,
One cannot describe the vitality and emotion this hymn evokes across the
Southland. I have heard it sung in great mass meetings with a thousand
voices singing as one. I've heard a half dozen sing it softly behind the
bars of the Hinds County Prison in Mississippi. I have heard old women
singing it on the way to work in Albany, Ga. I've heard the students singing
it as they were being dragged away to jail. It generates power that is
indescribable. It manifests a rich legacy of musical literature that serves
to keep body and soul together for that better day which is not far off.
So the early sixties saw music becoming more than just
entertainment. It was now music with a message. And the messages our poets
sang helped us identify with important issues and events greater than ourselves.
They spurred us to action. These songs had an impact on the consciousness
of not just hippies but all society. Some of these songs also broke
new ground musically. One way or another they hit us deeply, made
us think, made us dream, made us feel as one people.
In the songs below you can find the source inspiration
for much of the music that has been made since. This includes Heavy
Metal, Punk, Disco, Rap, Hip Hop, and Techno. Unfortunately, there's
not room on this list for many great artists whose whole body of work had
an impact, but never had that one song…. Some of the artists in this
list, many of the greatest, devoted the last years of their lives to sharing
their music with the world. They touched millions of us, each in
a unique way.
This list is in chronological order (as much as we can
determine). Just click on the album title (not necessarily the original),
to get more information about it or to purchase it.
Click on images or links
to learn more, or to purchase the music.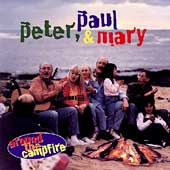 Where Have All The Flowers Gone? – Pete Seeger/Peter, Paul & Mary (1962)
Around the Campfire Pete deserves credit along with Woody Guthrie and
others for keeping traditional folk music alive in the U.S., They wrote
and sang songs about ordinary folk and life in this country. Songs
that we baby boomers sang in school like This Land is Your Land and If
I Had a Hammer. These songs put subtle yet influential messages
in our virgin brains, whose seeds would fruit in our teenage years.

Puff the Magic Dragon – Peter, Paul and Mary (1963)
Around the Campfire A drug song or a fairy tale? Depends on who's
listening. After all Jackie Paper needs his friend Puff to have fun,
and don't forget the sealing wax Jackie! This is still a popular
children's song.


Blowin' in the Wind
– Bob Dylan (1963)
Bob Dylan's Greatest Hits
This early protest song opened people's minds
to music with a message. Powerful, direct lyrics + simple folk music +
Dylan = A new musical paradigm. This too, became an anthem for the
Civil Rights movement.
The Times They Are A-Changin' – (1964) Bob Dylan
Bob Dylan's Greatest Hits Again, Dylan's forceful uncompromising lyrics
tell it like it is! This song was prophetic.
She Loves You – The Beatles (1964)
1962-1966 (Red Album) Their first hit single in the U.S., this record is
so full of joy, you couldn't help but be happy listening to it. The Beatles'
infectious harmonies, their haircuts, their appeal to teenage girls made
their first trip to the U.S. to be on Ed Sullivan one of the high points
of Rock and Roll. Beatlemania was here to stay.
Satisfaction – The Rolling Stones (1965)
Hot Rocks 1964-1971 This song of social angst hit our collective button,
and gave the Stones one of their greatest hits.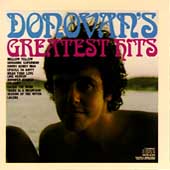 Mellow Yellow – Donovan (1966)
Donovan's Greatest Hits This song had thousands of people doing some
very weird things with bananas. Some people are still trying to figure
it out. I think it was plot by Chiquita to improve sales.
Turn! Turn! Turn! – (Pete Seeger/The Byrds) (1966)
The Byrds Greatest Hits Very old lyrics (biblical), with a very timely message.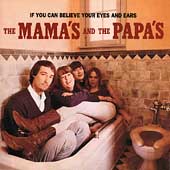 California Dreamin' – The Mamas & The Papas (1966)
If You Can Believe Your Eyes and Ears We'll probably never know how
many people went to California after hearing this song. I know I did!
Yesterday – The Beatles (1966)
1962-1966 (Red Album) The best song Paul McCartney ever wrote (according
to John). A melancholy ballad lamenting a lost love, it affected just about everybody.
1967 – Rock 'n Roll's
greatest year!
1967 brought to our attention
such phenomenal artists as Jimi Hendrix, Janis Joplin, The Jefferson Airplane,
The Grateful Dead, The Doors and The Moody Blues. The psychedelic
San Francisco sound and the spread of LSD opened minds everywhere to new
possibilities. Concept albums like Sgt. Pepper had us leaving our
turntables on 33 instead of 45. Concerts like Monterey Pop were becoming
huge happenings where the audience was part of the show. Then there
was the Summer of Love…. To be alive and part of this scene was
something very special. It forever changed the face of music, society and
our lives.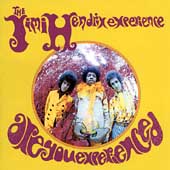 Purple Haze – Jimi Hendrix (1967)
Are You Experienced? You ran right out and bought the record, Are
You Experienced?. Then you rushed home, put it on the turntable, and this
was the first song you heard. What went through your mind?
All of a sudden music was REALLY GROOVY, man!
San Francisco – Scott McKenzie (1967)
San Francisco the Very Best of Scott McKenzie This wonderful
song captured the spirit of the Summer of Love and made our spirits long
to be in Haight-Ashbury. Be sure to wear a flower in your hair.
It was McKenzie's only hit because he didn't want to be famous.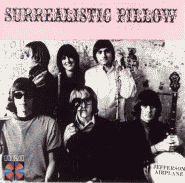 Somebody to Love – The Jefferson Airplane (1967)
Surrealistic Pillow The first hit off their Surrealistic Pillow album.
When Grace Slick belted this song out, we all knew just what she meant.
White Rabbit – The Jefferson Airplane (1967)
Surrealistic Pillow This song, with references to Lewis Carroll's Alice in Wonderland
and certain drugs, got us high just listening to it. Feed Your Head!
I Am the Walrus – The Beatles (1967)
1967-1970 (Blue Album) Beatle fans debated the meaning of the lyrics in this
John Lennon tune. The Beatles were in their most experimental phase
in the studio and many of the special sound effects that were to become
a Beatle trademark can be heard here. And just what DID the chorus
sing at the end of the record?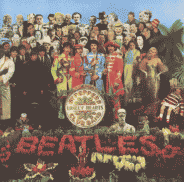 Witha Little Help from my Friends – The Beatles (1967)
Sgt. Pepper's Lonely Hearts Club Band Not a drug song!
Yeah, and Yoko's the best thing to ever happen to the Beatles. Not!
Ringo's singing was fortunately overshadowed by the lyrics and placement
on Sgt. Pepper's Lonely Hearts Club Band. The best version ever done was
by Joe Cocker at Woodstock!
Lucy in the Sky with Diamonds – The Beatles (1967)
Sgt. Pepper's Lonely Hearts Club Band Gee, they couldn't even
fool ol' pussy footin' Spiro Agnew into believing it was just about a girl
(with Kaleidoscope eyes!). Now we knew just what inspired the Beatles
latest creative spurt.
Nights in White Satin – The Moody Blues (1967)
Days of Future Past or Time Traveler
The Moodies succeeded big time by blending their form
of introspective rock with classical music, thanks to the London Symphony
Orchestra. Days of Future Past was one of the first concept albums
with smooth segues between tunes (like Sgt. Pepper). Justin Hayward's
haunting vocals highlight this song.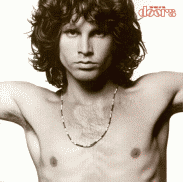 Light My Fire – The Doors (1967)
The Best of the Doors One of the top hits of all time.
Who didn't get turned on by Morrison's sexy lyrics? The arrangement of
Light My Fire, especially Ray Manzarek's keyboards make this a psychedelic classic.


For What it's Worth – Buffalo Springfield (1967)
Retrospective: The Best of Buffalo Springfield. A cautionary tale for those who
go up against the system. Buffalo Springfield with Neil Young, Stephen
Stills and Richie Furay helped popularize folk rock.
Born to Be Wild – Steppenwolf (1968)
20th Century Masters: The Best Of Steppenwolf As the lead song
on the soundtrack to Easy Rider this was sure to be a hit. It captures
the spirit of the open road, freedom, bikers. This song also was
responsible for the term Heavy Metal as in heavy metal thunder…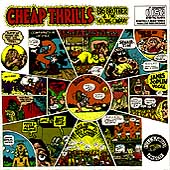 Piece of My Heart – Janis Joplin (1968)
Cheap Thrills with Brother & The Holding Company or Janis
Joplin's Greatest Hits Janis rips through this one like a tortured
feline. She could put more feeling into one song, than many people
put into their whole lives. We feel your pain, Janis!
Dance to the Music – Sly and the Family Stone (1968)
Greatest Hits This funky tune was the precursor to Disco music.
Sly embodied the upbeat, funkadelic sound that was widely copied by many.
Eve of Destruction – P.F. Sloan/Barry McGuire (1968)
Anthology A somewhat depressing but powerful political
statement. This came out at the height of the Vietnam War, during all the
protests. It added fuel to the fire.
Hair – Hair: The American Tribal Love Rock Musical (1968)
The song Hair from the broadway musical of the same name was a hippie anthem of sorts
until the Cowsills recorded a teeny bopper cover version. The play
was a great success in spite of or because of the live nudity. Another
hit song Aquarius/Let the Sunshine In was covered by The Fifth Dimension.
Suite Judy Blue Eyes – (1969) Crosby, Stills & Nash
Crosby, Stills & Nash also 4 Way Street This was the first song CS&N played at Woodstock.
It went over well. Their tight harmonies and excellent song writing scored right from the start.


Fortunate Son – Creedence Clearwater Revival (1969)
Chronicle: The 20 Greatest Hits CCR has had so many hits, but this one hit
a nerve, and was used appropriately in Forest Gump's soundtrack.
An anti-war/anti-draft song it reflected the sentiment at the time.
Truckin' – The Grateful Dead (1970)
American Beauty One of the legendary Dead's few commercial hits. Once
you got this song in your head, you couldn't get it out, and before you
knew it you were a dead head. The Dead became the epitome of the
trippy hippy band. And what a long strange trip they took….
Let It Be – The Beatles (1970)
Let It Be Another McCartney hit, supposedly a tribute to his
mother, Mary, not a drug song, yeah, right.


Woodstock – Joni Mitchell/CS&N (1970)
Deja Vu – CS&N's version was the big hit. And it hit the mark describing
not only the event, but the experience of a whole generation.
Black Magic Woman – Santana (1970)
The Best of Santana Santana pioneered latin/rock/jazz fusion, and this
song was their greatest hit. We couldn't stop dancing while Carlos
Santana's scorching riffs burned into our brains. There have been many
imitators, but no band ever did it better.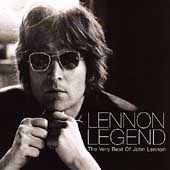 Imagine
– John Lennon (1971) Imagine or Lennon Legend – The Very Best of John Lennon.
This song sums up John's philosophy. Just imagine if John's dreams came true…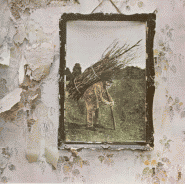 Stairway to Heaven – Led Zeppelin (1971)
Led Zeppelin IV One of the biggest hits ever! This song by the
heavy metal band took everyone by surprise by being so mellow, then building
to one of the great climaxes in music. Plant and Page at their best!
Ohio – Crosby, Stills, & Nash (1971)
4 Way Street They're cutting us down! refers to the 1970 Kent State Massacre,
wherein four students were murdered by the National Guard.
Chicago – Crosby, Stills & Nash (1971)
4 Way Street A call to protest at the 1968 Democratic
Convention would've had a different tone after the event, more like Ohio!
American Pie – Don McLean (1971)
Don McLean's Greatest Hits The story of Rock 'n Roll as told by Don
McLean was somewhat biased but well told. Everyone had fun figuring
out who the characters were in this song.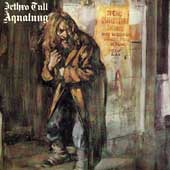 Aqualung – Jethro Tull (1971)
Aqualung Jethro Tull's powerful portrait of a social reject hit you in the gut!
It was an early cross of heavy metal and grunge. The whole record
was a great social statement and Ian Anderson's intense flute gave the
album an unusual sound for rock.
Won't Get Fooled Again – The Who
(1971) Who's Next A great synth riff, Keith Moon's driving beat, Pete Townsend's
politically inspired lyrics, and a thunderous finale make this a true rock
anthem.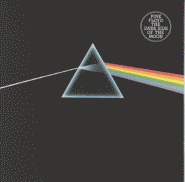 Time – Pink Floyd (1973)
Dark Side of the Moon Alan Parsons helped produce this album with
all it's sound effects. This record stayed on the charts for an amazing
14 years! Time is one of the more compelling pieces, lamenting it's
passage and aging. The opening sequence of clocks chiming is classic.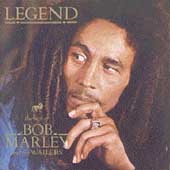 I
I Shot the Sheriff – Bob Marley and the Wailers (1973) Burnin' or Legend
This hit song opened up the world for Reggae music, and Bob Marley.
Typically, the subject is injustice.
Posted by: skip
Views: 122912
Topic:2